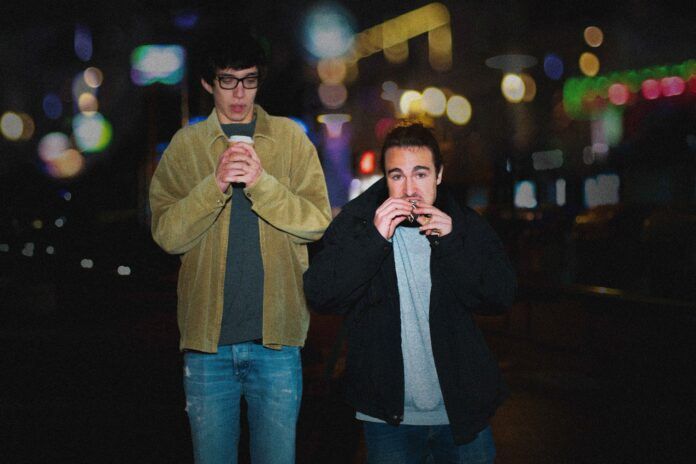 El dúo catalán arrancan la andadura de su nuevo proyecto con una producción plagada de energía
No nos dejamos de sorprender por la de talento que hay en nuestro país. Cada semana nos llegan demos de artistas que desconocíamos hasta el momento, y por canciones como esta nos sentimos esperanzados por el futuro de la electrónica española. Estoy hablando de 'Rude To Be', el primer sencillo del dúo gerundés thelee, que es una brisa de aire fresco a la escena que todos conocemos.
QUIZÁS TE INTERESE: MYD DESTAPA 'BORN A LOSER', SU PRIMER ÁLBUM
Desde el noreste de la Península, estos amigos del bachillerato decidieron juntar sus diversas influencias del hip hop, el rock y el punk, para crear su propia música. Tras trabajar en otros proyectos y bajo otros nombres, han decidido dar un paso al frente con thelee y su primer EP 'visions', que verá la luz este próximo verano.
Hasta entonces, nos entregan el primer anticipo llamado 'Rude To Be', un track plagado de energía. Cuando le das al play, no entiendes muy bien dónde te estás metiendo, con una intro más propia de un grupo de rock alternativo con samples noventeros. Y con esa primera impresión, thelee nos pillan con la guardia bajada y sorprenden girando la tortilla, con una subida de intensidad y velocidad encarrilada por los ritmos rotos. Un sonido vintage que, bien hecho, nunca pasa de moda.
Y como bien sabéis, de poco sirven las palabras en términos musicales. Por eso, a un click os dejamos de conocer a thelee, el nuevo dúo catalán que llega pisando fuerte.