El artista británico Ben Murphy ha firmado por primera vez en el sello discográfico español Happy Techno para presentar un nuevo álbum llamado 'Don't Be Shy', compuesto por tres originales y un remix del productor Riaz Dhanani
Un nuevo lanzamiento por famoso sello de Lexlay, Happy Techno, ha llegado para ponernos los pelos de punta, y es que el británico Ben Murphy, conocido por éxitos como 'Make You Feel' o 'No Stranger' presentó su nuevo álbum junto a Riaz Dhanani, llegando ahora al número 15 del top de mejores lanzamientos en Beatport.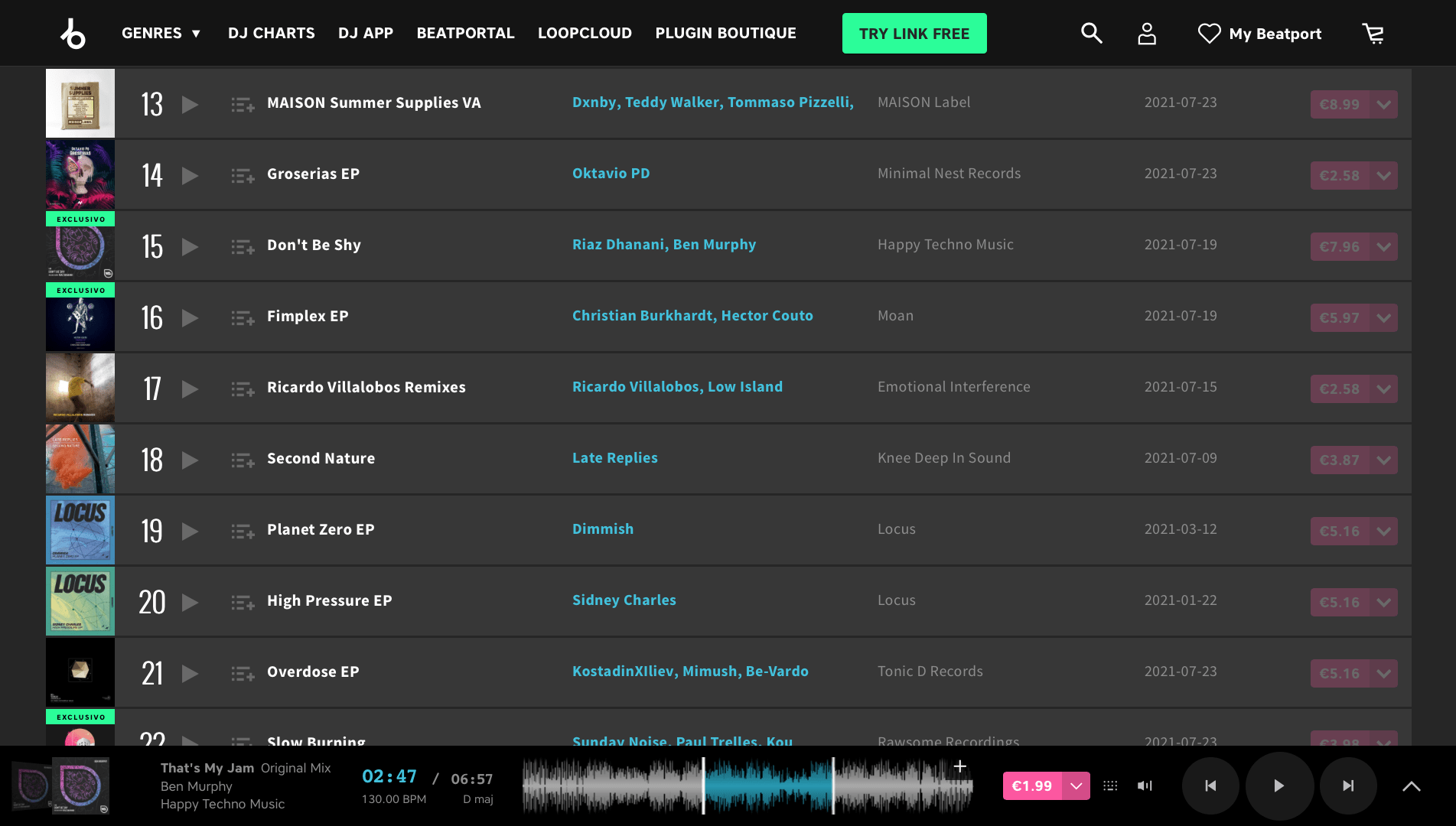 Este productor ha firmado anteriormente en enormes discográficas de la industria como Solid Grooves Raw, Relief, Elrow o VIVa MUSiC y ha sido apoyado por artistas como Jamie Jones, Loco Dice, Marco Corola, Prok Fitch, Joey Daniel, Sante, Yaya, Solardo, Stacy Pullen, Rossko, Neverdogs, Joseph Capriati, Richie Hawtin, Reelow, Michael Bibi, PAWSA y Green Velvet. 
Lexlay deslumbra con 'Míralo EP' a través de la discográfica de Fran Arés, AND DANCE
Su estilo minimalista y profundo destaca por armoniosas vocales, percusiones marcadas y un groove especial que encamina a este productor a un éxito seguro. Este último lanzamiento está compuesto por tres originales llamadas 'Don't Be Shy', 'Bad Habbit' y 'That's My Jam'. Además, Riaz Dhanani incluye su propio remix de la principal a 129 bpm para no dejar a nadie quieto.
Cada una de estas canciones cuenta con el estilo propio de Ben Murphy, que le ha llevado a firmar en increíbles discográficas y a subir puestos en todas las listas de reproducción. En Beatport, presume de entrar en el top 15 tras sólo una semana del lanzamiento y dejando por debajo a grandes artistas como Ricardo Villalobos, Dimmish o Sidney Charles.