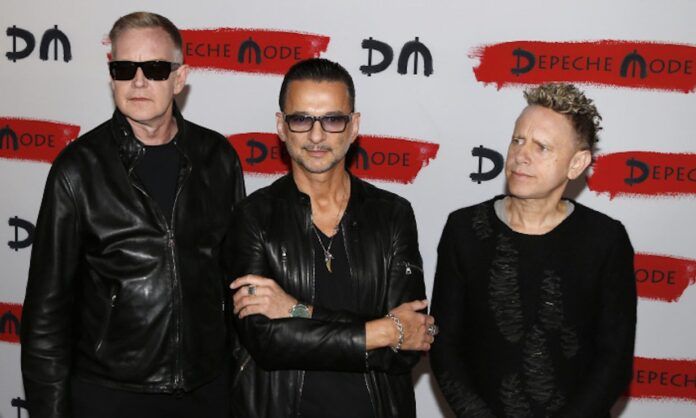 Andy Fletcher, teclista y miembro original de la banda británica, ha fallecido este pasado jueves
Hay nombres que ya se han ganado un hueco en el Hall of Fame musical. Entre ellos está –y bien arriba– el de Depeche Mode, y por ello hoy es un día de luto para todos los melómanos. Esta pasada noche del jueves se comunicaba desde las redes sociales de la banda que su miembro Andy Fletcher ha fallecido de forma inesperada a los 60 años.
El drum & bass vuelve a hacer magia con el set de Pendulum en Industrial Copera
La banda comunicó la noticia en una sentida publicación en redes sociales, en la que anunciaban "el fallecimiento prematuro de nuestro querido amigo, miembro de la familia y compañero de la banda". El suceso ha cogido por sorpresa al mundo entero, pues pese a que aún no se ha anunciado la causa de la muerte, no se tenía constancia de si Fletcher sufría ningún problema de salud.
May 26, 2022
El comunicado añade que "Fletch tenía un verdadero corazón de oro y siempre estaba allí cuando necesitabas apoyo, una conversación animada, una buena carcajada o una pinta fría", demostrando el cariño que se ganó el británico entre sus compañeros más allá del gran impacto que su talento tuvo en el mundo entero.
Si algo bonito tiene el arte, es que es inmortal. Hoy se nos ha ido un pedazo de historia de la música, pero su legado permanecerá bien vivo durante décadas y décadas a través de sus himnos como 'Personal Jesus', 'Enjoy The Silence' o 'Just Can't Get Enough' que situaron a Depeche Mode como uno de los estandartes del new wave y el synth pop de todos los tiempos. Sus 14 álbumes –el último en 2017– y más de 100 millones de discos vendidos con la banda avalan el estatus de leyenda de Andy Fletcher.
Desde Wololo Sound transmitimos nuestras condolencias a familiares y amigos del músico, y mantendremos su legado vivo escuchando muchos de sus incontables éxitos que contribuyeron a la música –sobretodo a la electrónica– como la conocemos hoy en día.
D.E.P.