DROELOE actuará el 12 de noviembre en Barcelona (Razzmatazz) y al día siguiente, el 13, en Madrid (El Sol).
Ambos conciertos son una coproducción entre Houston Party y Polar Nights y se pondrán a la venta este viernes 7 de mayo a las 10 horas.
Si no lo conoces, no sigues mucho a Wololo Sound. DROELOE es un productor (antes eran dos) que nosotros seguimos mucho por estar enamorados del sello bitbird y también del canadiense Monstercat. Hemos cubierto su show en Bilbao en la bitbird night y no nos cansamos de su música. Su último álbum fue una experiencia auditiva sobresaliente pero que incorporó unos matices visuales y una promo que roza el sobresaliente. Y ahora, después de verano, podremos disfrutarlo en vivo en la capital, Madrid y en la ciudad condal, Barcelona.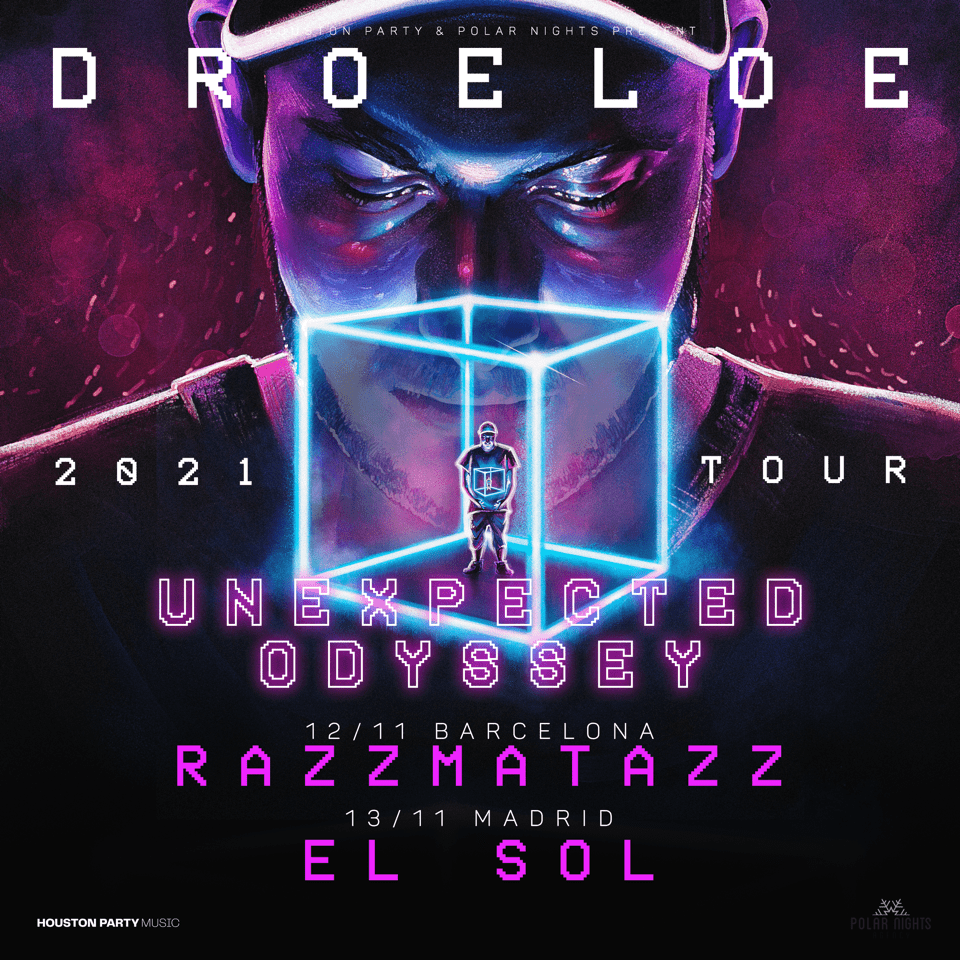 DROELOE es un proyecto de música electrónica que crea en directo una experiencia audiovisual. Paisajes sonoros cinematográficos y proyecciones visuales que cuentan historias y se desarrollan como una obra de arte. En la sección 'Ones To Watch' del Billboard Dance ha sido descrito como 'dinámico, convincente y empapado de emociones de otro mundo'. En 'A Matter of Perspective' muestran una evolución en su sonido, y siendo el último trabajo de Hein Hamers (diseñador visual), tenía que ser lo más sorprendente posible. Y lo consiguieron, visita su museo digital aquí debajo y prepárate para visitar Madrid o Barcelona el mes de noviembre.