¡Feliz año nuevo a todos! Desde Wololo Sound enfocamos este 2022 con mucha ilusión y ganas de seguir creciendo junto a vosotros, esperando que el virus se comporte mejor y podamos disfrutar sin restricciones de lo que tanto nos apasiona. Mientras tanto, aquí volvemos como cada lunes con una nueva entrevista, y esta vez con uno de los artistas que más ha destacado en el panorama club a lo largo de 2021, tanto a nivel individual como a nivel discográfico con su sello Sink Or Swim. Efectivamente como habréis leído en el título, el primer artista que se pasa por Wololo Sound en este 2022 es nada más y nada menos que GUZ.
Hemos tenido la oportunidad de charlar con Wouter, la cara visible del proyecto, acerca de todo el éxito que han tenido en 2021 gracias a tracks como 'Set U Free', 'I've Been Missing You' o 'Kush'. Además, nos habla acerca de sus primeros pasos como artista y como surgió todo esta idea junto a su compañero Freek, la relación que tiene con Ferreck Dawn, uno de sus grandes amigos dentro de la industria, el gran éxito de Sink Or Swim en 2021 o lo que se avecina para este nuevo año. Tomen asiento y disfruten de la entrevista.
---
Wololo Sound: ¡Muy buenas Wouter! Es un auténtico placer tenerte aquí en Wololo Sound para charlar un rato contigo.
GUZ: Gracias chicos por traerme. Espero que estéis todos bien, ¡vamos allá con la entrevista!
Wololo Sound: Hello Wouter! It is an absolute pleasure to have you here in Wololo Sound to chat a little bit with you.
GUZ: Nice that you guys are having me. I hope you all are good and let's get it on with the interview!
---
WS: Empecemos con una pequeña introducción para los que no te conozcan. Antes de crear GUZ junto a Freek Geuze, ya tenías una reputación como DJ sobre todo en Países Bajos bajo alias como DJ Ben Bastion o DJ SIMUN. ¿Cómo describirías tu camino desde esa época hasta el proyecto que posees actualmente?
GUZ: Ambos de estos nombres son de hace mucho, de cuando empecé jajajaja. Empecé a pinchar en un pub local durante mi época en el colegio y en aquel entonces era DJ Ben Bastion, pero eso fue hace quince años o así. Empecé pinchando música house y luego decidí ir un poco más al rollo EDM como la música de Swedish House Mafia. Tras un tiempo no me interesaba mucho eso así que decidí crear un nuevo proyecto con el que volver a la música house y tech house, y entonces es cuando creé el alias SIMUN. Durante la época de Simun, conocí a Freek en Miami en 2016. Desde entonces conectamos, comenzamos a producir juntos y todo el proyecto de GUZ comentó a evolucionar.
WS: Let's start with a little introduction for those that don't know you. Before creating GUZ alongside Freek Geuze, you already had a strong reputation as a DJ, especially in the Netherlands, under aliases like DJ Ben Bastion or DJ SIMUN. How would you describe your journey from that time until the project you are currently working on?
G: Both of those names are like a way back, when I started hahaha. I started djing at a local pub during my school period and from that point, I was DJ Ben Bastion, but it was like 15 years ago or something like that. I started playing house music and then I went a little bit more to the EDM stuff like Swedish House Mafia music. After a time I was not into that anymore so I decided to start a new project where I could go back to house and tech house music, that's when I came with the SIMUN alias. During the Simun period, I met Freek in Miami back in 2016. From there on we connected, we started producing music together and the whole GUZ thing started to evolve.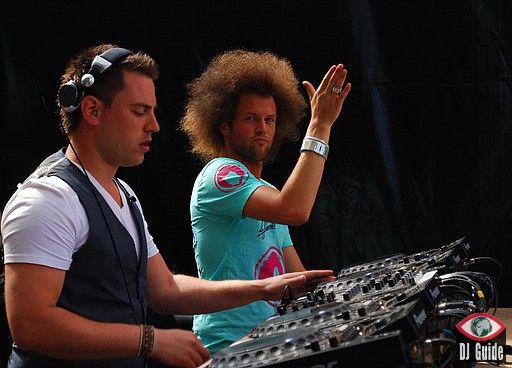 ---
WS: Como hemos mencionado, GUZ es un proyecto junto a Freek Geuzen pero en el que tú eres la cara visible, tanto en redes sociales como en shows alrededor del mundo. Incluso en las visuales de Sink or Swim tenéis un cartoon que representa a GUZ. ¿Cómo decidisteis que el proyecto iba a ser tratado de esta forma? ¿Es difícil de llevar y mantener el éxito que habéis generado estando GUZ constituido de esta manera?
GUZ: Al principio solo queríamos lanzar música bajo el alias de GUZ así que no teníamos planeado salir a pinchar. A final del 2019, nos dimos cuenta de que había productores que estaban interesados en GUZ. Y entonces pensamos "vale, hay gente que conoce el nombre y quiere contratarnos… ¿Lo hacemos o no?" Y Freek no quería pinchar, así que pensé "vale, ¿qué tal si empiezo a pinchar para que tú tengas más tiempo para la música?. Empezamos así y vemos qué pasa". Empezamos esto en marzo de 2020, una semana antes de la pandemia de COVID, así que fue el peor momento para lanzar un proyecto porque todos los bolos y la agenda se vaciaron en una semana. Fue mala suerte pero ahora mismo va bien y esperamos que vaya a mejor.
WS: As we have already mentioned, GUZ is a project alongside Freek Geuze but in which you are the visible face, both on social media and on shows all over the world. Even in the visuals for Sink or Swim you have a cartoon representing GUZ. How did you decide the project was going to be treated that way? Is it difficult to carry on and keep the success that you have built being GUZ managed this way?
G: First of all we wanted only to release music under GUZ so we didn't have the plans to go out and play music. By the end of 2019, we noticed that there were some promoters who were interested in Guz. We were like "okay so, people are getting familiar with the name, they want to book us… Should we do it or not?" And Freek was like I don't want to play, so I was like okay, what if I start playing so you have more time for the music and let's start with that, and let's see what will happen. We started this plan in March of 2020 one week before the covid pandemic, so it was the worst time to launch a project ever because all the gigs and the agenda it was empty in one week. That was unfortunate but it's going well at the moment so let's hope it gets better.
---
WS: Estáis haciendo muy bien las cosas con Sink or Swim, vuestro sello el cual únicamente tiene 2 años y medio pero que ya ha logrado situarse este año como el 7º mejor sello de Beatport y con dos temas en el top 10, vuestro 'Set U Free' y el 'Vibration' de Dont Blink. ¿Esperabas un crecimiento tan rápido y tan buena crítica de Sink or Swim?
G: Hicimos el primer lanzamiento que fue 'My House', creo que en mayo de 2018 o incluso en 2019, pero no importa jajaja. No teníamos mucha esperanza de que fuera un éxito pero estar en el séptimo lugar de Beatport en este momento del año de los sellos es increíble. Incluso tener dos temas en el top 10 porque hay tanta música y tantos temazos ahí, y destacar entre esos temas y sellos es increíble. Esperamos poder continuar e ir a más, ¡vamos allá!
WS: You are doing pretty well with Sink or Swim, your label which is only two and a half years old but that has been able to settle as the 7th best label on Beatport and having two tracks in the top 10, your track 'Set U Free' and 'Vibration' by Don't Blink. Did you expect such a quick growth and such a good critic on Sink or Swim?
G: We did the first release that was the 'My House' release, I think it was in May 2018 or even 2019, but it doesn't matter hahaha. We didn't have the hopes that it would be such a success but being at the number 7 spot at Beatport at the moment of this year's labels, that's really amazing. Even having 2 tracks of the top 10 is amazing because there is so much music and so many great tracks out there and just popping out of all those tracks and labels, it's incredible. We hope we can continue and make it even bigger, let's go for that.
---
WS: Respecto al apartado de lanzamientos este año ha sido muy productivo para ti: 'Set U Free', 'Caught In The Rain' junto a tu amigo Ferreck Dawn, varios remixes a artistas importantes como SIDEPIECE o Mark Knight. Este último es el jefe de Toolroom, sello en el cual has lanzado tu último tema 'Come Back' junto a Havoc & Lawn. ¿Es difícil de mantener tal ritmo de lanzamientos de calidad en sellos importantes o con planificación todo es posible?
G: Creo que siempre es bueno tener un plan y por supuesto, Freek está más metido en la música así que él apunta la dirección para qué sello o qué remezcla. Lo hace junto a Marco, nuestro mánager, y por supuesto tenemos nuestra plataforma Sink Or Swin, así que siempre tenemos un sitio al que volver para lanzar nuestra música. Ya tenemos un punto de partida con cualquier tema que queramos sacar pero siempre es bueno sacar en otras majors o sellos más grandes para coger fanbase de esa esquina o de ese país. Así que es bueno hacer remixes y creo que siempre es bueno lanzar en otros sellos también, como en Toolroom o el remix a SIDEPIECE que sacamos en FFRR. Además, teníamos mucha más música pero también queríamos mantener el ritmo en este 2022.
WS: Regarding releases, this year has been very productive for you: 'Set U Free', 'Caught In The Rain' alongside your friend Ferreck Dawn and several remixes for important artists such as SIDEPIECE or Mark Knight. This last one is Toolroom's boss, the label in which you have released your latest track 'Come Back' with Havoc & Lawn. Is it difficult to keep such a high quality release pace on important labels or is everything possible if you have a plan for it?
G: I think it's always good to have a plan and of course, Freek is more into the music so he's pointing more in those directions of which label or which remix. He's doing it together with Marco our music management, and of course, we have our own platform Sink Or Swim so we always have a base where we can come back to release our music. We already have a start point with any track we want to release but it's always good to release on other majors or bigger labels to get some fanbase from that corner or that country. So it's good to do remixes and I think it's always good to do some releases on other labels as well like, the last one on Toolroom or the SIDEPIECE remix we did on FFRR. Moreover, we had a lot more music but we want to keep on that pace this 2022 as well.
---
WS: Ha habido dos tracks importantes de este año que no he mencionado anteriormente, uno de ellos es 'Kush', tu última colaboración con Ferreck Dawn sampleando la mítica canción de Dr. Dre, Snoop Dogg y Akon. Se ha tardado 3 años en limpiar el sample al completo para que vuestro tema sonara lo más limpio posible y conquistara todos los charts de tech house. ¿Cómo se ha ido gestando el proceso desde el comienzo de la idea hasta el día del lanzamiento?
G: Al principio usábamos una acapella de otra parte del tema pero no funcionó, así que se nos ocurrió esa parte de "Roll up, wait a minute…" de Dr. Dre. Creo que la primera vez que la pinchó Oliver Heldens fue en 2018, así que se tardó hasta que Akon estuvo a bordo. Pero a principio de 2021 firmó poder sacar ese tema, así que tuvimos que rediseñar el sample y sacarlo en septiembre. Hay muchos temas con samples de R&B y algunos sellos no dan el permiso, y queríamos asegurarnos de que todo estaba bien con todos los artistas que trabajaron en el tema original. Por eso tardamos como tres años pero ahora está partiendo la pista.
WS: There have been two important tracks from this year that I haven't mentioned previously. One of them is 'Kush', your last collaboration with Ferreck Dawn sampling the legendary song by Dr. Dre, Snoop Dogg and Akon. It took three years to clean the sample completely so that your track was as clean as possible and it was able to conquer all the tech house charts. How have you managed the process since the start of the idea until the release?
G: At the beginning, we were using an acapella from another part of the track but it didn't work out, so we came out with that Dr. Dre part of "Roll up, wait a minute…". I think the first time Oliver Heldens played it was back in 2018 so it really took a long time before Akon was on board. But at the beginning of 2021, he signed to be able to get that one out there, so we had to redesign the sample and we released it in September. There are a lot of tracks with R&B samples and some labels are not doing the clearance and we just wanted to make sure everything is okay before with all the artists who work on the original one. That's why it took like three years but it's killing on the dance floors.
---
WS: El otro track es por supuesto ese 'I've Been Missing You' en el que os juntasteis tú, Ferreck Dawn y Jack Back, el alias de música house de David Guetta. Ha sido la única aparición del francés este año bajo Jack Back y Sink or Swim ha tenido el honor de albergarla hasta que lanzó 'Alive' junto a Roland Clark y Fancy Inc. también en vuestro sello, y 'Supersonic' con un tono más techno en AFTR:HRS para cerrar el año. ¿Cómo es trabajar con Guetta y qué significado tiene para el sello que un artista de su talla haya publicado a través de él?
G: Siempre es bueno tener el placer de tener a una leyenda en tu tema o en tu sello. Nosotros (Ferreck Dawn y GUZ) tuvimos una idea para el tema y se la mandamos a su management por si le interesaba, y fue el caso. Así que fue un tira y afloja mandando música hasta qué recibimos la versión final que todos pueden oír en Spotify o en cualquier otra plataforma. No había contacto en vivo por el covid, él estaba en Ibiza en ese momento y nosotros en Holanda, así que nunca le he conocido. Espero que tengamos esa oportunidad el año que viene en alguna parte.
Y por supuesto, es genial que quisiéramos volver con un nuevo tema junto a Fancy Inc. y Roland Clark, y creo que es buenísimo tener a un gran nombre en el roster de tu sello para llevarlo más allá y enseñar que los nombres grandes también lanzan en un sello, de momento, pequeño. Sería la leche si pudiéramos tener más grandes nombres en Sink or Swim en el futuro y esperamos que con esos dos lanzamientos de Jack Back podamos hacerlo así que trabajemos por ello y a ver qué pasa.
WS: The other track is, obviously, 'I've Been Missing You', for which you, Ferreck Dawn and Jack Back, David Guetta's alias, got together. It has been the only time the French artist has appeared under the Jack Back alias this year and Sink or Swim has had the honour to host it until he released 'Alive' alongside Roland Clark and Fancy Inc. also in your label, and 'Supersonic' with a more techno tone in AFTR:HRS to close the year. How is it to work with Guetta and how important is it for the label that an artist that big has released through it?
G: It's always good and a pleasure to have such a legend on your track or on your label. We (Ferreck Dawn and GUZ) came up with an idea for the track and we send it over to his management to see if they were interested, and they were. So it was a back & forth sending over the music until we get the final version everybody can hear on Spotify or any other platform. There wasn't a live contact because of the Covid, he was in Ibiza at that moment and we were in the Netherlands so I've never met him before. Hopefully, we have that opportunity next year somewhere.
And obviously, it's very awesome and cool that we wanted to come back with a new track together with Fancy Inc. and Roland Clark, and I think it's great to have such a big name on your roster for the label to push it even more and to show that also bigger names are releasing on a still, little label. It would be awesome if we can have more big names on Sink Or Swim in the future and hopefully with those two Jack Back releases we are able to do that so let's work for that and see what's gonna happen.
---
WS: Hemos mencionado mucho durante esta entrevista a Ferreck Dawn, con el cual llevas una grandísima relación y eso se nota tanto en redes sociales, como cuando os juntáis en el estudio. ¿Qué dirías que es lo que aporta GUZ a Ferreck Dawn y vice-versa?
G: Freek y Ferreck se conocen desde hace años desde que Freek todavía tenía su alter ego Redondo e hizo 'Love Too Deep', con Ferreck Dawn en Spinnin, así que se conocen desde hace más de diez años. Pensando igual sobre la música hay un click natural y hace que todo funcione bien. Y por supuesto, hay cosas que todo el mundo aprende y de las que quieres hablar con otros así que se puede aprender de los demás, y eso siempre está bien.
Ferreck, por ejemplo, es muy bueno y en sus tema siempre pone esos samples de R&B que le dan el toque funky. Eso es tan solo una pequeña parte de sus producciones, pero siempre funciona y mantiene el groove vivo, así que hablas de ello e intentas usarlo en tus propios temas. Siempre es bueno tener una ID y mandársela, hablar sobre ella y saber si le gusta la música o no, y viceversa. No lo quiero llamar un colega de estudio pero si tienes a alguien como Ferreck con quien puedes hablar de música y ayudaros el uno al otro, a largo plazo siempre va a funcionar.
WS: We have been mentioning Ferreck Dawn a lot during this interview, who you have a great relationship with and we can see it on social media as well as when you get in the studio together. What would you say Ferreck gives GUZ and vice versa?
G: Freek and Ferreck they know each other for many years when Freek was still working on the Redondo alter ego he did 'Love Too Deep' with Ferreck Dawn on Spinnin so they know each other for more than 10 years. And thinking the same about music there's a natural click and that's working very well. And of course, there's always things everybody learns and you want to talk about with the other ones so you can learn from each other, so that's always good.
Ferreck, for example, is very good in his tracks he always put those little r&b samples in it that give that funky vibe. That's just such a small part of his productions but it always works and keeps the groove alive, so you talk about it and try to use it in your own tracks. It's always good to have an ID and send it over to him, chat about it, and know if he likes it or not, and vice versa. I don't want to call him a studio partner but if you have someone like Ferreck that you can talk about music and help each other, in the long run, it's always gonna work.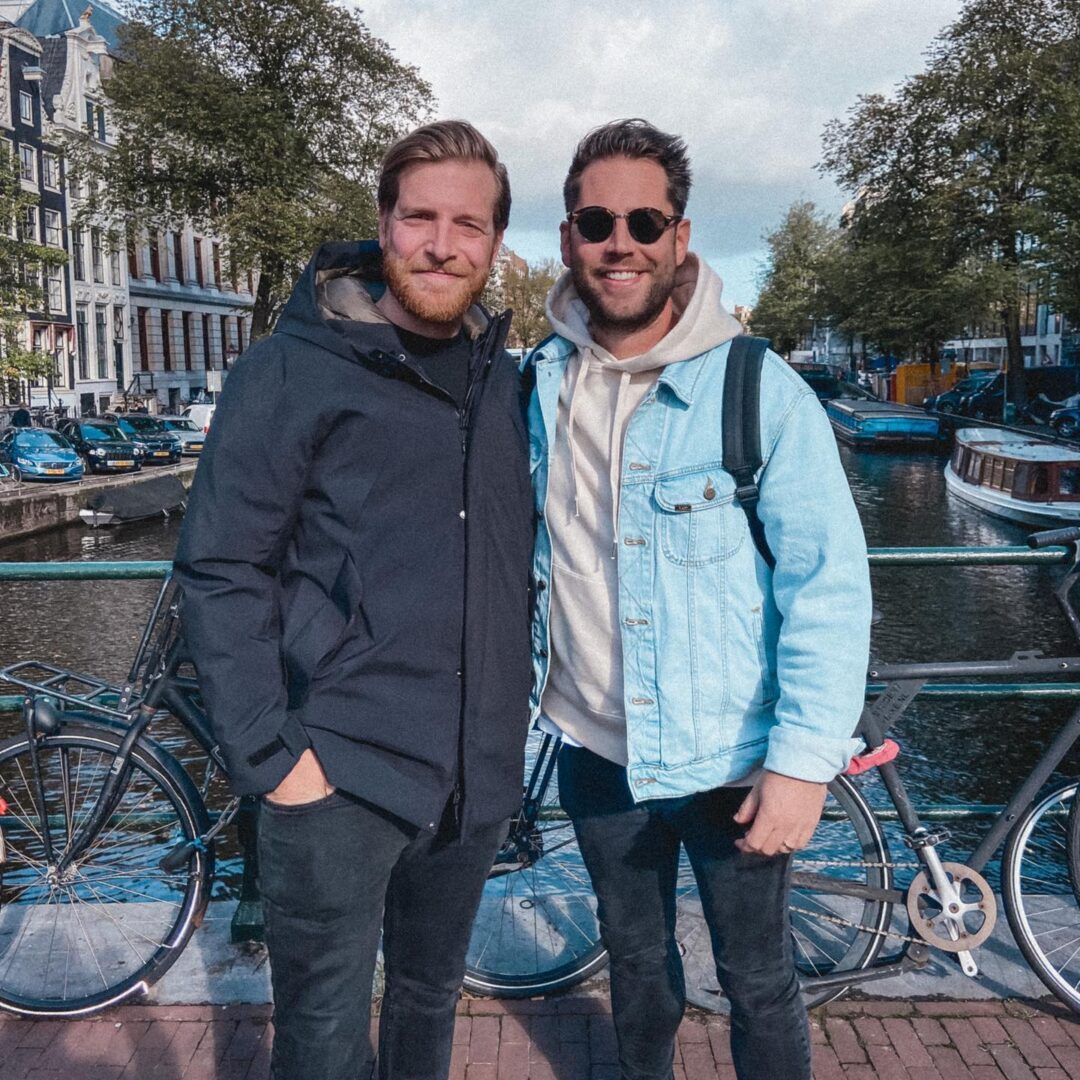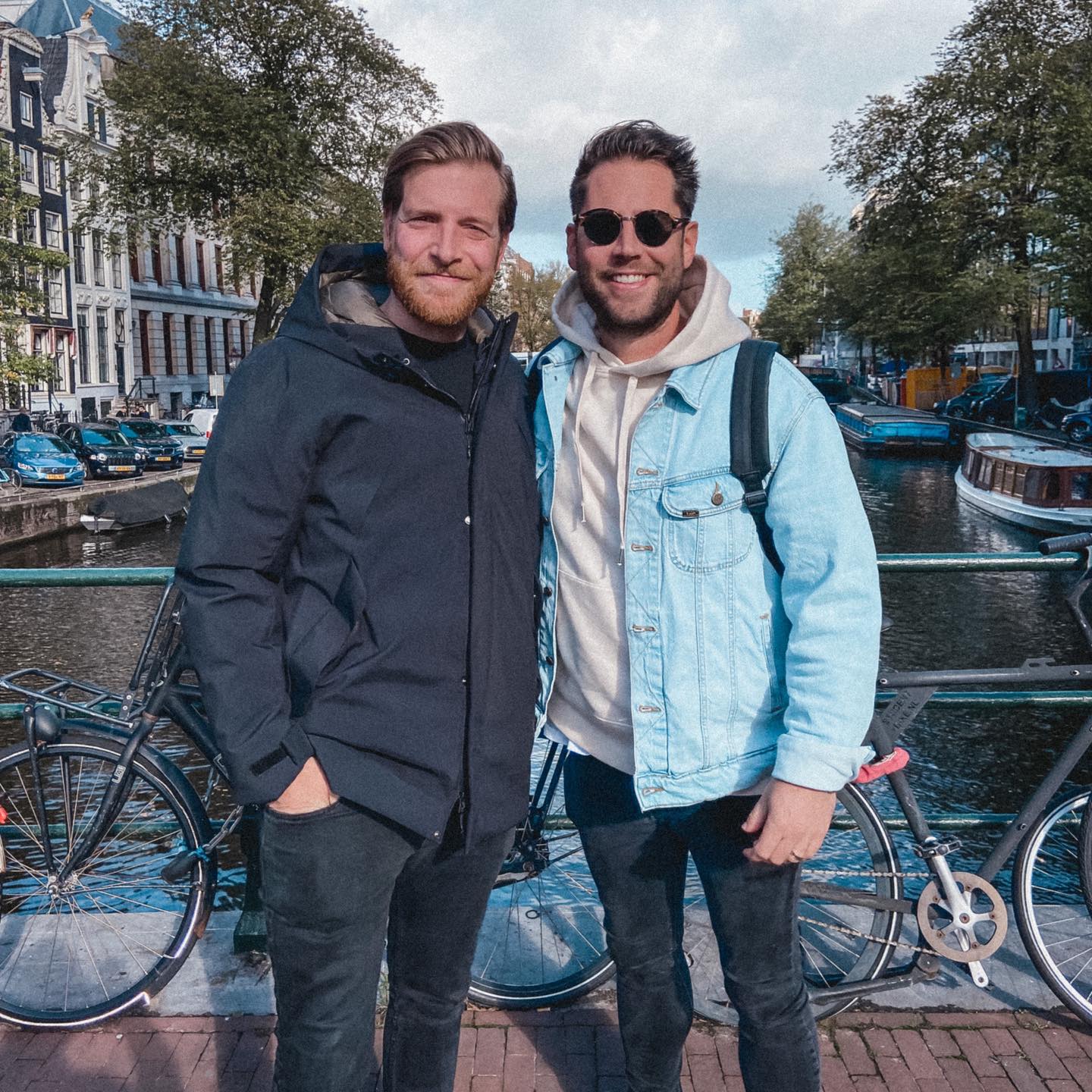 ---
WS: No hace mucho tiempo supimos los resultados de los clásicos top que se hacen cada año y en el Top 101 producers de 1001 Tracklists fuiste la 2ª entrada más fuerte tras John Summit, quedando en la 11ª posición. ¿Esperabas un resultado tan positivo? ¿Dirías que después de un 2020 convulso por el coronavirus, este 2021 ha sido el año de consagración de GUZ?
G: Sí, creo que tener al principio del año 'Set U Free' en el top 1 general de Beatport fue importante. Primero, creíamos que sería un tema más clubero para que los DJs lo tuvieran para pincharlo y que la gente lo empezara a conocer, pero surgió de otra manera. Se reprodujo mucho en Spotify y, por supuesto, junto con el lanzamiento de 'Thin Line', junto a John Summit en octubre de 2020, creo que todos esos temas consiguieron que llegáramos al top #11 de la lista de 1001 Tracklists.
También 'Caught In The Rain' y 'Knock Me Out' funcionaron y sonaban bien, así que esas estadísticas y reproducciones en conjunto lograron el undécimo puesto. Es genial y, con suerte, podremos traducir todo eso en más shows y bolos, ese esperamos que sea el siguiente paso cuando se haya ido el covid.
WS: Not long ago we got to know the results of the classic tops that are made every year, and on the Top 101 Producers from 1001 Tracklists you were the second biggest entry after John Summit, staying on the 11th position. Did you expect such a positive result? Would you say that after such a crazy 2020 because of coronavirus, this year has been the year that GUZ established itself?
G: Yeah, I think that having at the beginning of the year 'Set U Free' as number 1 overall on Beatport was an important thing. First, we thought it would be more like a club track so the DJs had to play it before people get to know with that one, but that turned out the other way. It was streamed a lot on Spotify and of course, together with the release of 'Thin Line' alongside John Summit in October of 2020, I think all those tracks together made it happen that we came in at number 11th at the 1001 Tracklists top list.
Also 'Caught In The Rain' and 'Knock Me Out' did a good job and sound, so all those plays and statistics together made it number 11th. It's pretty cool and hopefully, we can translate it in more gigs and shows, that's the next step hopefully when Covid it's like gone.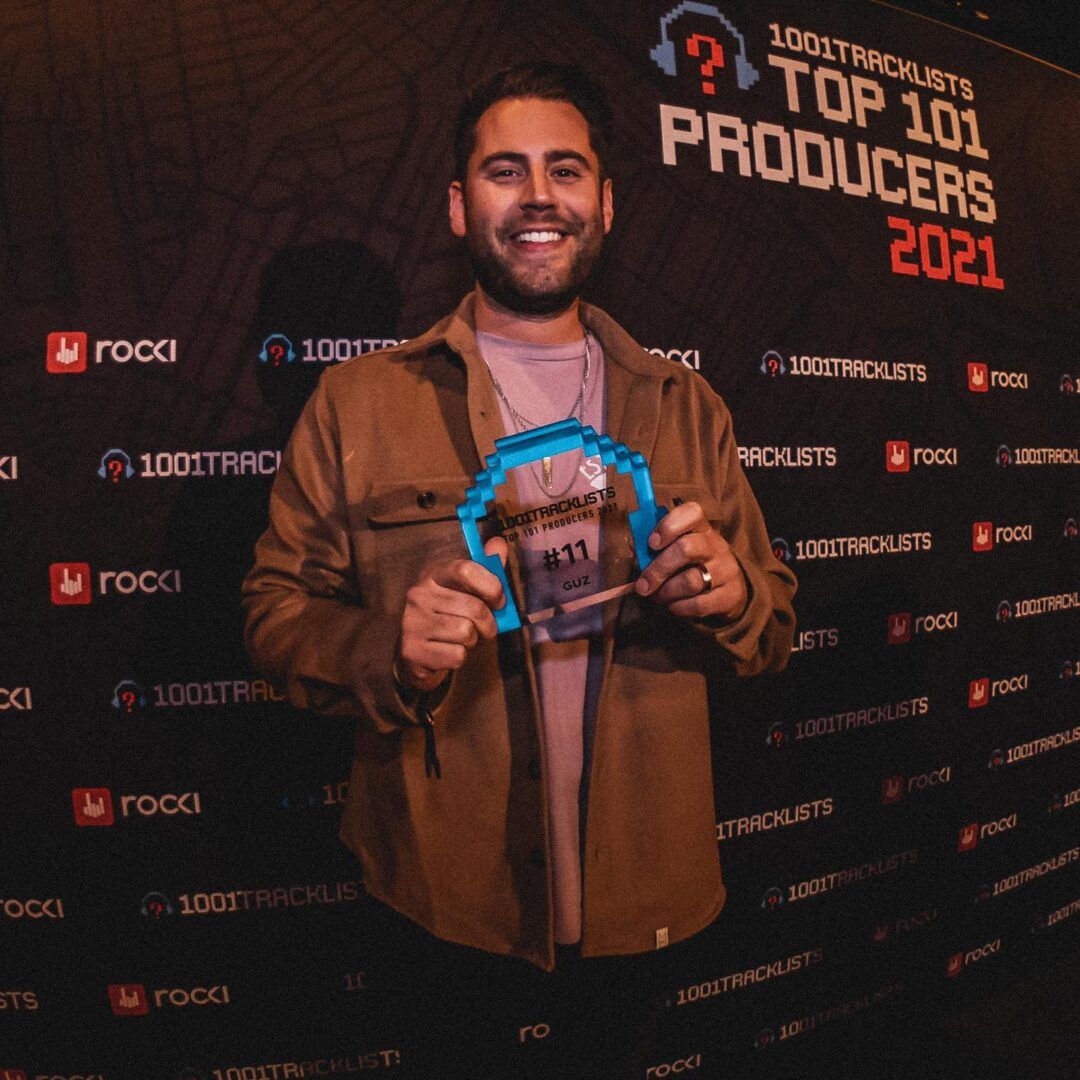 ---
WS: Ya estamos en 2022, un nuevo año lleno de nuevos retos e historias. ¿Cómo se te presenta el próximo año a nivel musical? ¿Tienes muchas sorpresas preparadas?
G: Estamos trabajando en algunos temas con algunos grandes nombres pero no puedo decir nada aún. Os lo haré saber los primeros cuando todo esté listo. Habrá colaboraciones grandes, haremos más remixes y también más lanzamientos. En cuanto al sello, queremos empezar a lanzar showcases de Sink Or Swim, así que con suerte saldrá bien y, por supuesto, queremos mantener el buen ritmo y lanzar buena música. No importa quien seas: si es bueno, lo sacamos.
Pinché en directo en septiembre y parecía que todo era posible, estaba muy en el rollo tour y cuando volví estaba como "vale, ahora a esperar al ADE para pinchar". Quiero seguir con ese ritmo y tener shows cada semana, pero no será posible en todas partes ahora mismo. Por ejemplo, en Holanda todo está en cuarentena así que no sé qué pasará, pero esperemos que cosas buenas.
WS: We're already in 2022, a new year full of new challenges and stories. How do you see this coming year on a musical level? Do you have a lot of surprises ready?
G: We're working on some tracks with some big names but I can't tell you anything about it. But I will let you know first when it's all settled. There are gonna be some major collabs, we're gonna do more remixes, of course, so do releases as well. Label-wise, we want to start some Sink Or Swim showcases so hopefully, that's gonna turn out good and of course, we just wanna keep that pace and release some good music. It doesn't matter who you are, if it's good, we're dropping it.
I played on stage in September and it seemed like everything was possible, I was in that tour kind of vibe and when I came back it was like okay, now I have to wait until ADE before I can play. I want to continue with that pace and have shows every week but it's not possible everywhere at the moment. For example here in Holland, everything is in lockdown now so I don't know what's gonna happen, but hopefully good things.
---
WS: Y para terminar vamos a hacer una serie de preguntas cortas para que nuestros lectores te conozcan un poco mejor después de esta entrevista:
Artista con el que te gustaría trabajar en un futuro: Creo que sería la leche hacer una nueva colabo con John Summit
Club favorito en el que hayas pinchado: Prysm (Chicago) y The Patio en Academy (Los Angeles) con los chicos de Day Trip
Comida favorita: Debería decir comida española, ¿no? Jajajaaja. La paella está buenísima, pero me decanto por la pasta, sin importar cual, lo siento ?
Track favorito de este año: Últimamente he estado disfrutando una playlist de lo-fi. Y un tema de electrónica, Yousef & Rowetta – When We Were Free. Una muy buena para empezar la noche.
Palabra española favorita: ¡Cerveza, mucho más! Jajajaja, por cierto, os recomiendo La Chouffe, está tremenda
Viaje de tus sueños: Me encantaría ir a Latinoamérica algún día. Brasil, Colombia, Argentina… Sería genial
WS: And to finish off, let's go with a quick round of rapidfire questions:
Artist you would love to work with in the future: I think it would be awesome to do a new collab with John Summit
Favourite club you have played: Prysm (Chicago) and The Patio in Academy (Los Angeles) with the Day Trip guys
Favourite food: I should say Spanish food right? Hahaha. Paella is so good, but I'm going for pasta, it doesn't matter which one, sorry ?
Favourite track of 2021: Lately I've been enjoying a playlist of LO-FI music. And an electronic music track, Yousef & Rowetta – 'When We Were Free'. It's a nice one to start the evening
Favourite Spanish word: Cerveza, mucho más! Hahaha. By the way, I recommend you La Chouffe, it's a great one
Dream trip: I would love to go to South America one day. Brazil, Colombia, Argentina… That would be awesome
---
WS: Muchas gracias por atendernos Wouter, esperamos que te hayas sentido cómodo y a ver si te vemos actuando en España próximamente.
G: ¡De nada! Me encantaría venir y, con suerte, nos tomaremos una cerveza cuando estemos alli, sería genial.
WS: Thank you so much for attending our media Wouter, we hope you have had a good time and we hope to see you in Spain soon.
G: You're welcome! I would like to come over and hopefully, we will get some beer when I'm there. That would be awesome.