Regresa una de nuestras secciones más especiales con uno de los pilares fundamentales de DGTL, el evento holandés referente a nivel mundial y medioambiental
Con sede en Ámsterdam, pero con impacto por todo el globo. Cualquier fanático del techno y sus diferentes vertientes conoce DGTL, el festival multitudinario que ha logrado trasladar su energía y conectar a los ravers de cada continente con sus ediciones en sitios como Barcelona, Tel Aviv o São Paulo. Arte, música y cultura se convierten en uno durante sus celebraciones, y por si fuera poco, presumen de ser uno de los referentes más sostenibles del panorama internacional con el estandarte de "primer evento circular". Hoy tenemos el placer de acercarnos un poco más a su historia y a la idea de cómo se alcanza esta reputación charlando con alguien que lo vive desde dentro: Bram Merkx, su Director de Marketing a nivel global.
---
Wololo Sound: Hola Bram, es un placer contar contigo para esta entrevista. Empecemos por lo básico porque como todo en la vida, siempre hay un origen. ¿Cómo surge DGTL y cuáles fueron sus primeros pasos?
Bram: La primera edición de DGTL tuvo lugar en 2013 en Ámsterdam, y desde entonces no hemos dejado de crecer. En nueve años hemos evolucionado hasta convertirnos en una marca global, con ediciones anuales de DGTL en Ámsterdam, Barcelona, Bengaluru, São Paulo, Santiago, Tel Aviv, y tres días de locura durante el Amsterdam Dance Event. Se rumorea que anunciaremos aún más ediciones en la segunda parte de 2022.
Wololo Sound: Hello Bram, it's a pleasure to have you for this interview. Let's start with the basics because like everything in life, there is always an origin. How did DGTL come about and what were its first steps?
Bram: DGTL's first edition took place in 2013 in Amsterdam, and we have been growing ever since. In nine years we have evolved to becoming a global brand, with annual editions of our DGTL Festival in Amsterdam, Barcelona, Bengaluru, São Paulo, Santiago, Tel Aviv, and three days of madness during Amsterdam Dance Event. Rumour has it that we will announce even more editions in the second part of 2022.
---
WS: Antes de centrarnos en el festival, nos gustaría preguntarte sobre tu papel en el mismo. ¿Cómo surge tu conexión con este titán de la electrónica? ¿Qué dirías que es lo más satisfactorio pero a la vez desafiante de tu trabajo?
B: Al ser cofundador de Mary Go Wild -una tienda de música, sello discográfico y editorial de libros- tengo un profundo conocimiento de la cultura y la historia de la música electrónica. Al ver la vacante en DGTL para un nuevo Director de Marketing Global, supe que tenía que ser yo: Considero que es un deber personal traer (de vuelta) la mayor parte de los valores de la vida nocturna y la cultura de club a un festival de gran escala como DGTL. Hay una delgada línea entre encontrar el equilibrio adecuado entre el storytelling, un poco de romanticismo y la cantidad adecuada de activación de ventas. Es uno de mis retos favoritos en mi trabajo 🙂
WS: Before we focus on the festival, we would like to ask you about your role in it. How did your connection with this titan of electronic music arise? What would you say is the most satisfying yet challenging part of your job?
B: Being co-founder of Mary Go Wild – a music shop, record label, and book publisher – I have a thorough background in electronic music culture and history. Seeing the vacancy at DGTL for a new Global Marketing Director, I knew that had to be me: I see it as a personal duty to bring (back) as much of the values from nightlife and club culture to a large-scale festival like DGTL. Finding the right balance between storytelling, a bit of romance, and the proper amount of sales activation can be a thin line. One of my favorite challenges in my job 🙂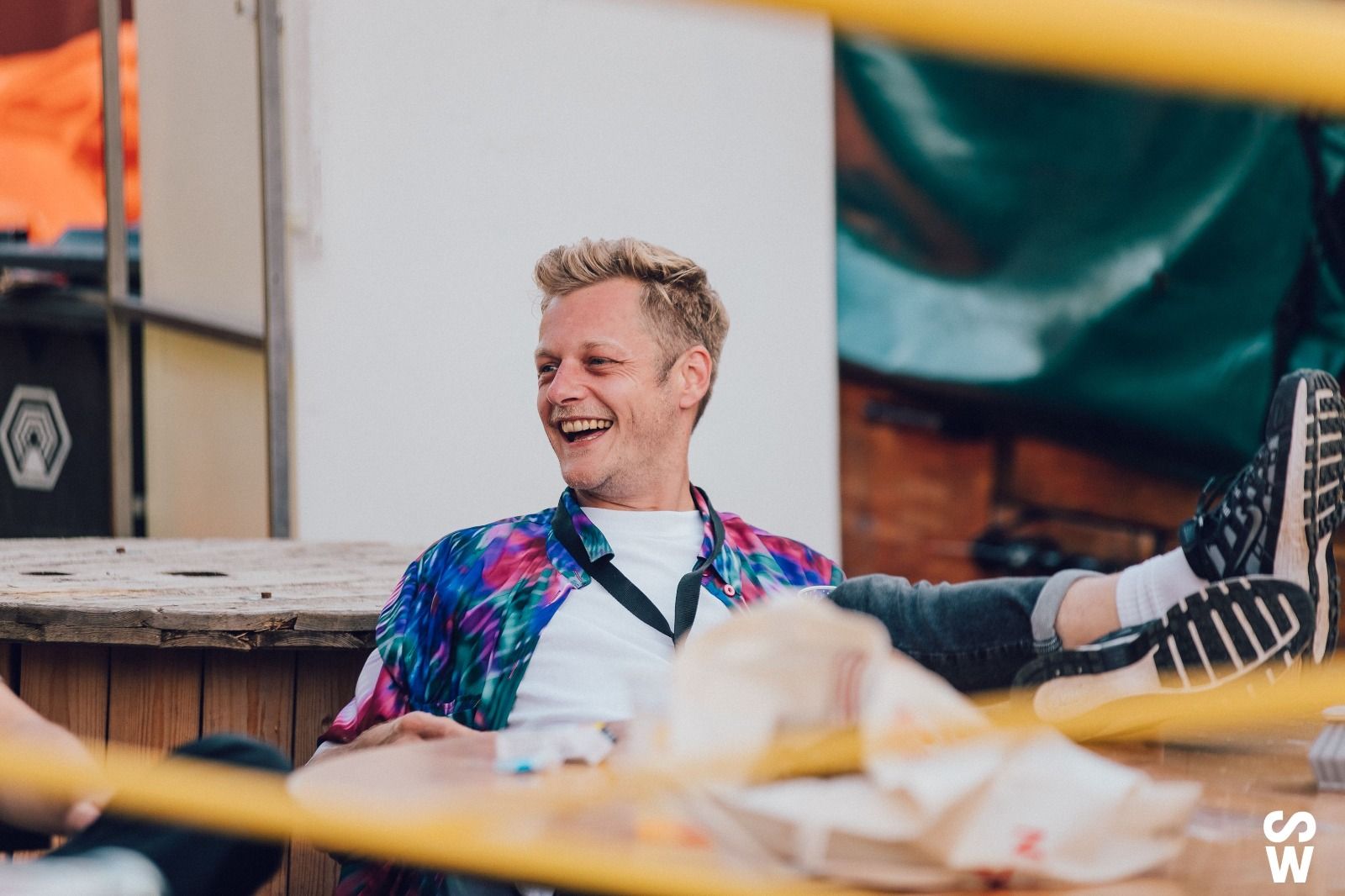 ---
WS: En los últimos años los line-ups de DGTL han tornado, desde el underground más "clásico" a un estilo más experimental. ¿A qué se debe este cambio de rumbo y hacia dónde se dirige musicalmente DGTL?
B: Bueno, la verdad es que creo que nuestros line-ups han pasado de estar centrados en los cabezas de cartel a incluir un sonido más amplio y a la vez más experimental. Tener siete escenarios en nuestra edición de Ámsterdam, por ejemplo, nos da mucha libertad para alejarnos de lo esperado. Un gran ejemplo es nuestro Live Stage: hemos pasado de contratar a un puñado de actuaciones en directo a un escenario dedicado con dos días llenos de actuaciones, ese escenario por sí solo se ha convertido en un elemento básico en la experiencia del festival DGTL para muchos asistentes.
WS: In the last few years DGTL's line-ups have changed from "classic" underground to a more experimental style. What is the reason for this change of direction and where is DGTL heading musically?
B: Well, I actually think that our line-ups have changed from being headliner-driven to include a broader and yet more experimental sound. Having seven stages at our Amsterdam edition for example, gives us a lot of freedom to step away from the expected. A great example is our Live Stage: we have grown from booking a handful of live acts to a dedicated stage – two days full of live acts, that stage alone has become a staple in the DGTL festival experience for a lot of visitors.
---
WS: Al ser un medio español nos es inevitable proponeros esta cuestión tras vuestra experiencia en nuestro país. ¿Qué os hizo poner el punto de mira en España? ¿Volveremos a teneros pronto por aquí?
B: DGTL Barcelona es nuestra edición internacional más antigua, y siempre tendrá un lugar especial en nuestro calendario de eventos. Al trabajar con un equipo local, no sólo estamos trayendo nuestra edición de Ámsterdam a España: estamos creando una edición local de DGTL, conectando con la comunidad local.
Siempre es súper inspirador y gratificante trabajar con un equipo de oídos y ojos locales; estoy convencido de que, al fin y al cabo, adaptarse a los gustos y circunstancias locales hace que la presencia de la marca sea más sostenible y resistente. En 2022 volveremos al Parc del Fòrum el 2 y 3 de septiembre para una edición de DGTL Barcelona, y creo que será un regreso emotivo tras dos años de hibernación y cuarentena. No puedo esperar a ver a nuestros amigos de Barcelona reunidos de nuevo para crear recuerdos para toda la vida, bailando al ritmo de los mayores headliners del mundo y los talentos locales más prometedores.
WS: As a Spanish media, it is inevitable for us to ask you this question after your experience in our country. What made you set your sights on Spain? Will we see you here again soon?
B: DGTL Barcelona is our longest-running international edition, and will always have a special place in our event calendar. Working together with a local team, we are not just bringing our Amsterdam edition to Spain: we are creating a local edition of DGTL, connecting with the local community.
It's always super inspiring and rewarding to work with a team of local ears and eyes; I am convinced that by adapting to local flavors and circumstances makes for the most sustainable and resilient brand presence after all. In 2022 we will be back at Parc del Fòrum on 2+3 September for an edition of DGTL Barcelona, and I think it will be an emotional return after two years of hibernation and lockdowns. Can't wait to see our Barcelona friends coming together again to create memories for life, dancing to the world's biggest headliners and the most promising local talents.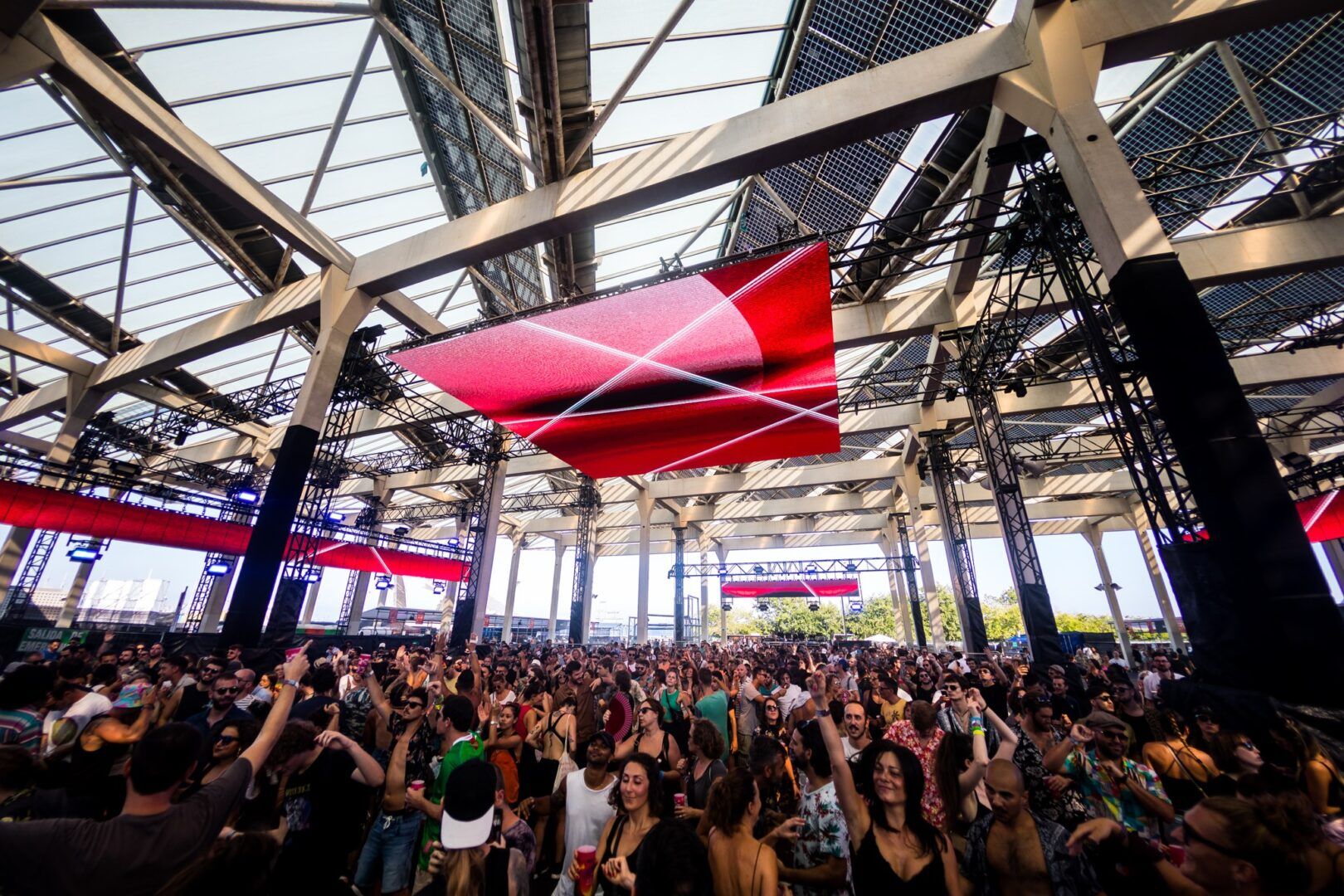 ---
WS: DGTL también ha logrado transmitir a su público valores de lo más interesantes, como todas las medias tomadas para reducir el impacto medioambiental del festival. ¿En qué momento creísteis que necesitabais educar a vuestro público en valores como este? ¿Consideráis esta "labor social" como uno de vuestros puntos diferenciadores?
B: Por supuesto. Nos ha costado más de 6 años convertirnos en el primer festival circular del mundo, pero sin duda ha merecido la pena. Tanto desde el punto de vista comercial como social. Estamos orgullosos de trabajar para la marca DGTL, y nos enorgullece aún más que nuestro público y cualquier parte interesada capten la idea y muestren también su apoyo a nuestro compromiso.
WS: DGTL has also managed to transmit some very interesting values to its audience, such as all the measures taken to reduce the environmental impact of the festival. At what point did you think you needed to educate your audience in values like this? Do you consider this "social work" as one of your differentiating points?
B: For sure. It took us more than 6 years to become the world's first circular festival, but it is definitely worth it. Both from a commercial ánd a social perspective. We are proud to be working for the DGTL brand, and it makes us even prouder that our audience and stakeholders are getting the point and showing full support to our commitment as well.
---
WS: ¿Cómo habéis pasado de ser un festival como cualquier otro a ser el "primer festival circular"?
B: Llevamos persiguiendo la circularidad total desde la primera edición de DGTL en 2013. Para nosotros no hay un plan(eta) B, y queremos utilizar nuestro alcance para, al menos, dejar este mundo un poco mejor de lo que lo encontramos.
WS: How did you go from being a festival like any other to being the "first circular festival"?
B: We have been chasing full circularity since the very first edition of DGTL in 2013. To us there really is no Plan(et) B, and we want to use our reach to at least leave this world behind a little bit better than we found it.
---
WS: La música underground está más de moda que nunca, y tras la pandemia, también es increíble el auge de nuevos eventos del género. ¿Estamos cerca de una sobre saturación de la escena? ¿Empieza a ser complicado firmar, por esta misma razón, a todos los artistas que os gustaría tener en vuestro show?
B: Tenemos estrecha relación con los artistas que contratamos para nuestros eventos. Tanto nuestro equipo de booking como nuestro sello DGTL Records están siempre trabajando para conectar con nuevos y emergentes talentos, encontrar nuevas colaboraciones y crear sorprendentes e inspiradores back-to-backs. Teniendo 7 escenarios a mano para nuestra edición de DGTL Amsterdam, estoy convencido de que siempre tendremos espacio suficiente para crear line-ups de gran variedad, innovadores y sorprendentes para todos los gustos de la música electrónica.
WS: Underground music is trendier than ever, and after the pandemic, it is also incredible the boom of new events of the genre. Are we close to an over saturation of the scene? Is it starting to be difficult to sign, for this very reason, all the artists you would like to have in your show?
B: We are in close relationship with the artists we are booking to our events. Both our Booking Team and our DGTL Records label are always working on connecting with new and upcoming talent, finding new collaborations, and creating surprising and inspiring back-to-backs. Having 7 stages at hand for our DGTL Amsterdam edition, I am convinced that we will always have enough space to create broad, innovative, and surprising line-ups for all flavors of electronic music.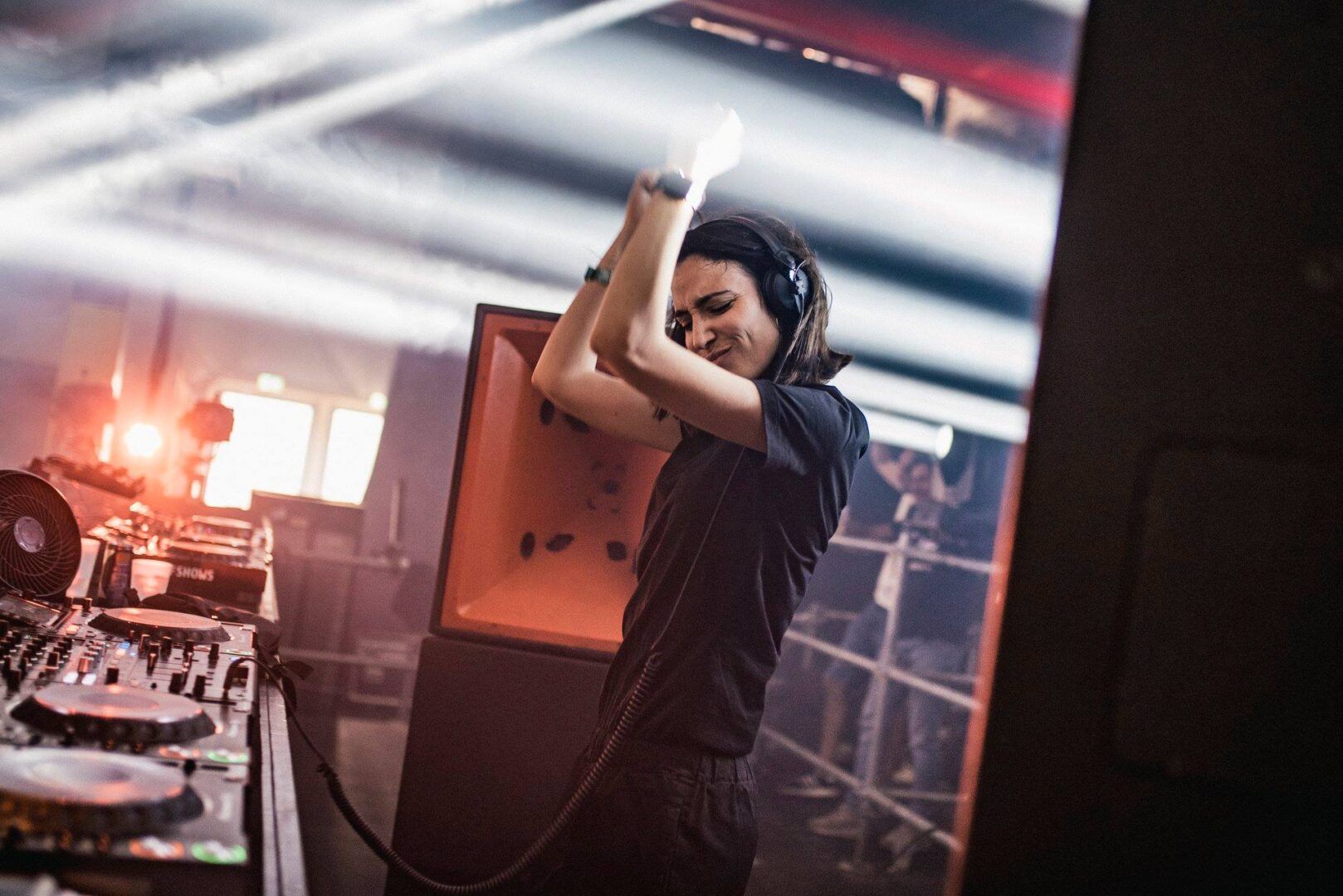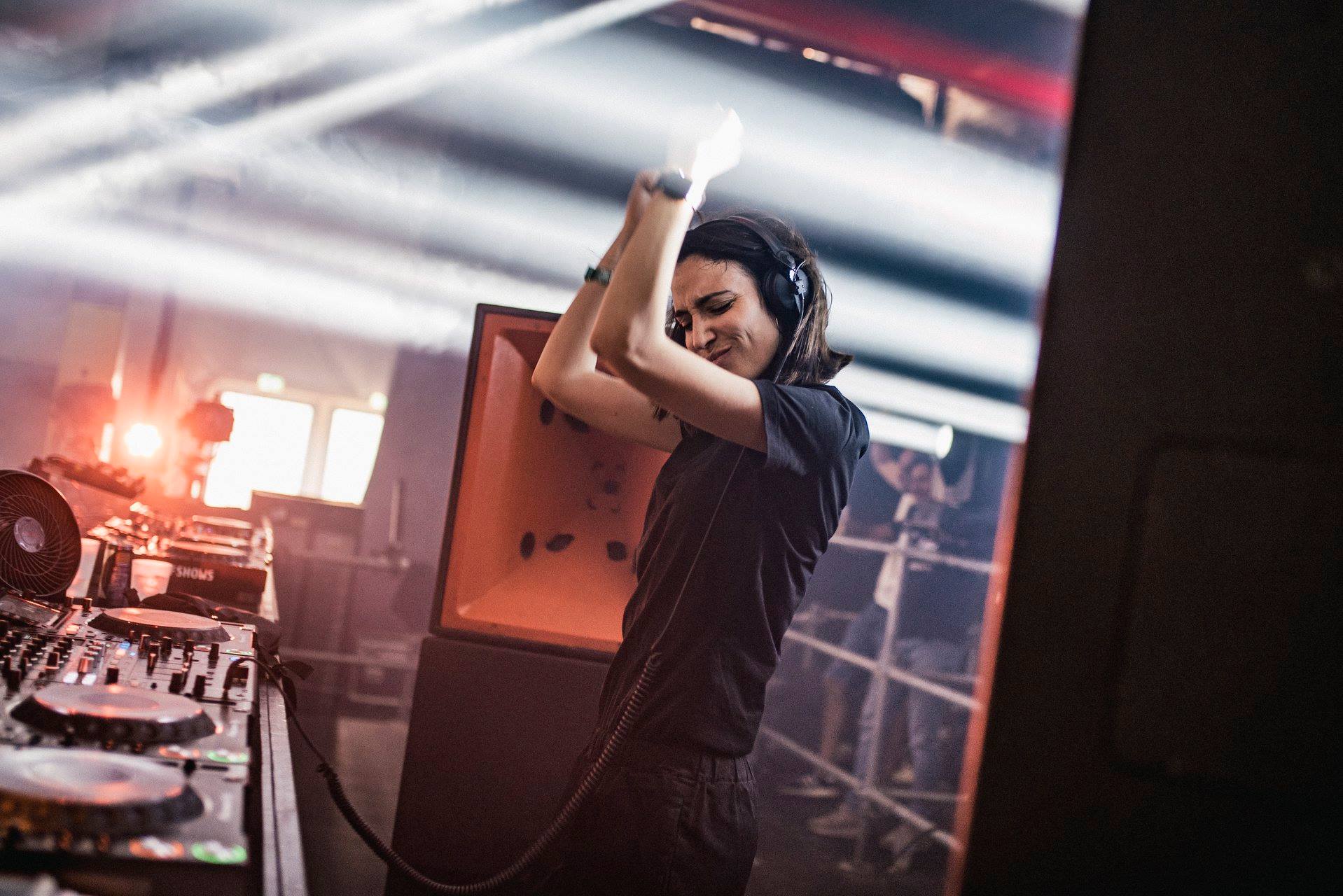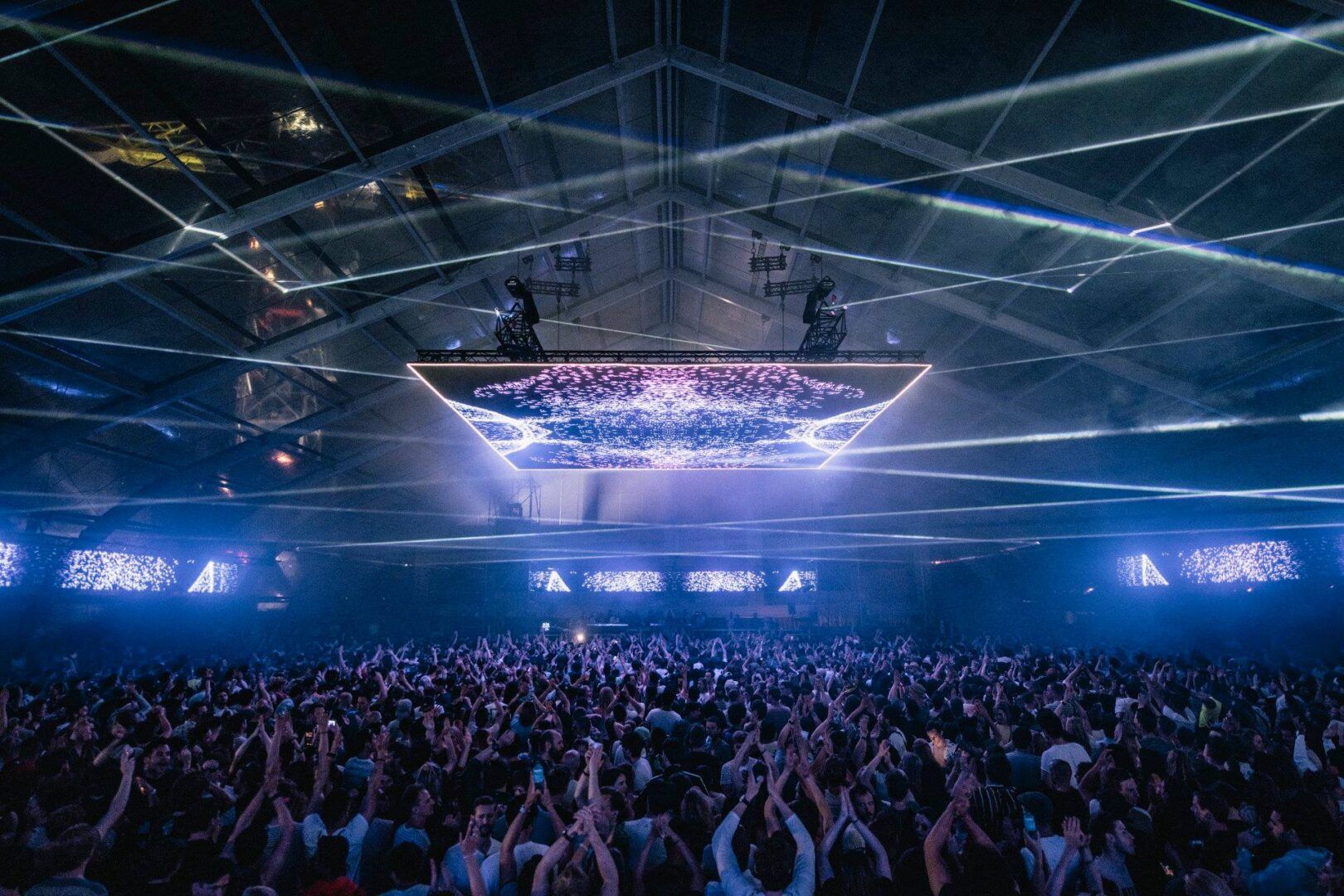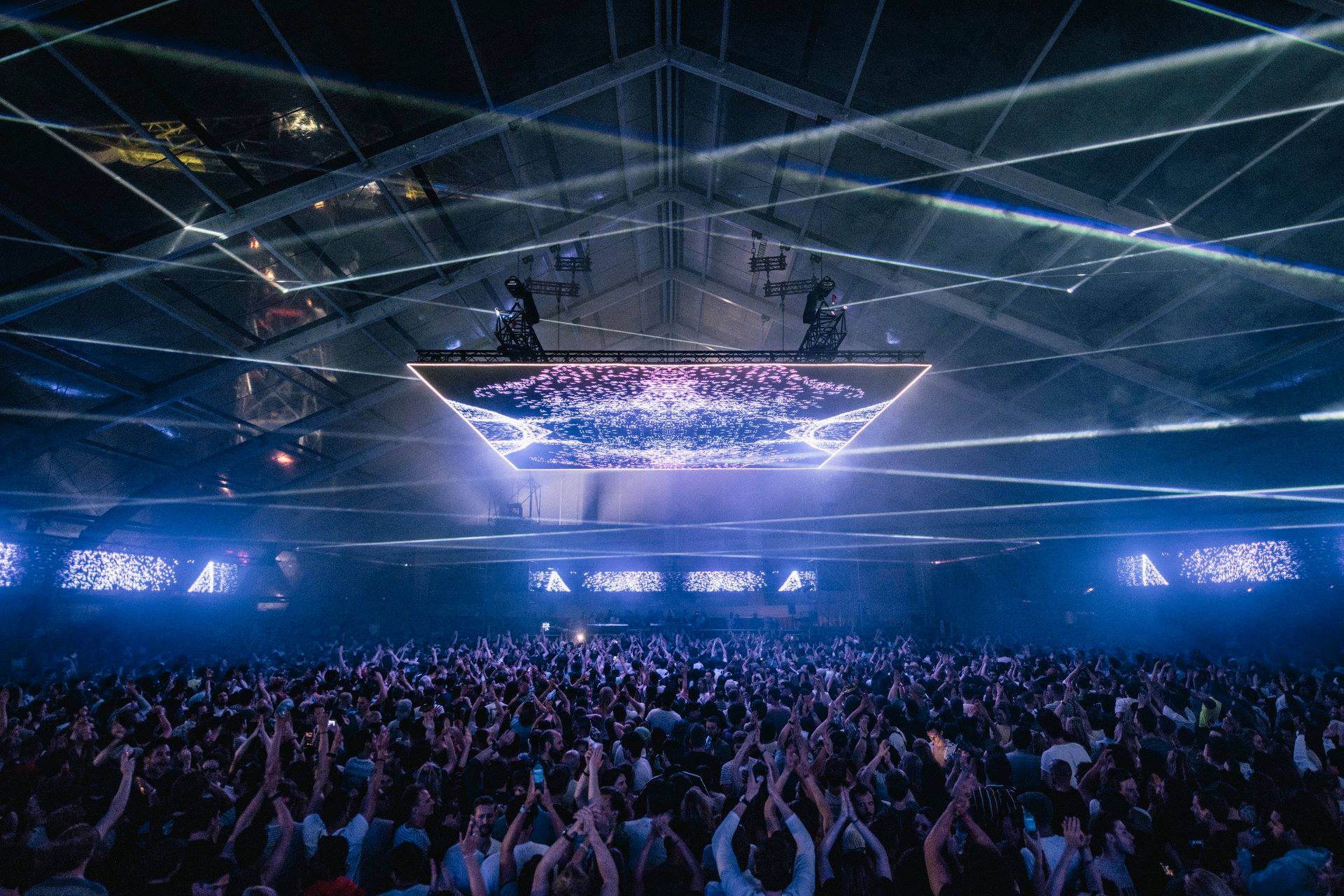 ---
WS: Relanzar una marca tras la pandemia no ha sido tarea fácil, más todavía en un sector como el nuestro que todavía no acaba de ver una apertura completa. ¿Cuáles han sido los mayores desafíos que habéis afrontado a la hora de volver a poneros en marcha? ¿Cuáles han sido los puntos esenciales de vuestro marketing a la hora de elaborar vuestra reactivación?
B: Los dos últimos años nos han dado la oportunidad de replantear nuestra forma de trabajar, el posicionamiento de nuestra marca y los valores comunes que conectan a nuestro público en todo el mundo. Ha sido difícil mantener el espíritu vivo, pero estamos más que preparados para lanzar por fin una nueva temporada de amor.
WS: Re-launching a brand after the pandemic must not have been an easy task, especially in a industry like ours that has not yet seen a complete opening. What have been the biggest challenges you have faced in getting back on track? What have been the essential points of your marketing when working on your reactivation?
B: The past two years gave us the opportunity to rethink our ways of working, our brand positioning, and the common values that connect our audiences worldwide. It's been tough to keep the spirit alive, but we are more than ready to finally launch a new season of love.
---
WS: Con todo lo vivido y aprendido, todavía esperamos que hayan muchos años y ediciones de DGTL por delante. ¿Qué podemos esperar de vosotros a partir de ahora? ¿Algún objetivo a largo plazo o sueño que queráis compartir?
B: Estamos pasando de la sostenibilidad y el enfoque ecológico a un enfoque más holístico de la sostenibilidad que abarca tanto cuestiones medioambientales como sociales. En los próximos años presentaremos nuestro proyecto DGTL Safe(r), en el que nos centraremos en lo que está en el punto de mira de los pensamientos, los sentimientos y el comportamiento de nuestro público: sus valores fundamentales. ¡Creemos pistas de baile con conciencia social en todo el mundo!
WS: With all that you have experienced and learned, we still look forward to many years and editions of DGTL ahead. What can we expect from you from now on? Any long-term goals or dreams you would like to share?
B: We are moving from sustainability and a green focus, to a more holistic approach of sustainability covering both environmental and social issues. In the coming years we will be introducing our DGTL Safe(r) Project, where we will focus on what's at the center of our audience's thoughts, feelings, and behaviour: their core values. Let's create socio-conscious dance floors all around the world.