En la segunda entrevista de esta nueva temporada de La Otra Escena tenemos como invitado al STMPD RCRDS A&R Team, el equipo de Artists and Repertoire de uno de los sellos musicales más importantes a nivel internacional. Fundado en 2016 por el mismo Martin Garrix, en esta ocasión hemos tenido la oportunidad de charlar con los dos encargados de las labores de A&R, Watse de Jong y Steven Hiemstra, acerca de su trabajo, de cómo funciona la discográfica y mucho más.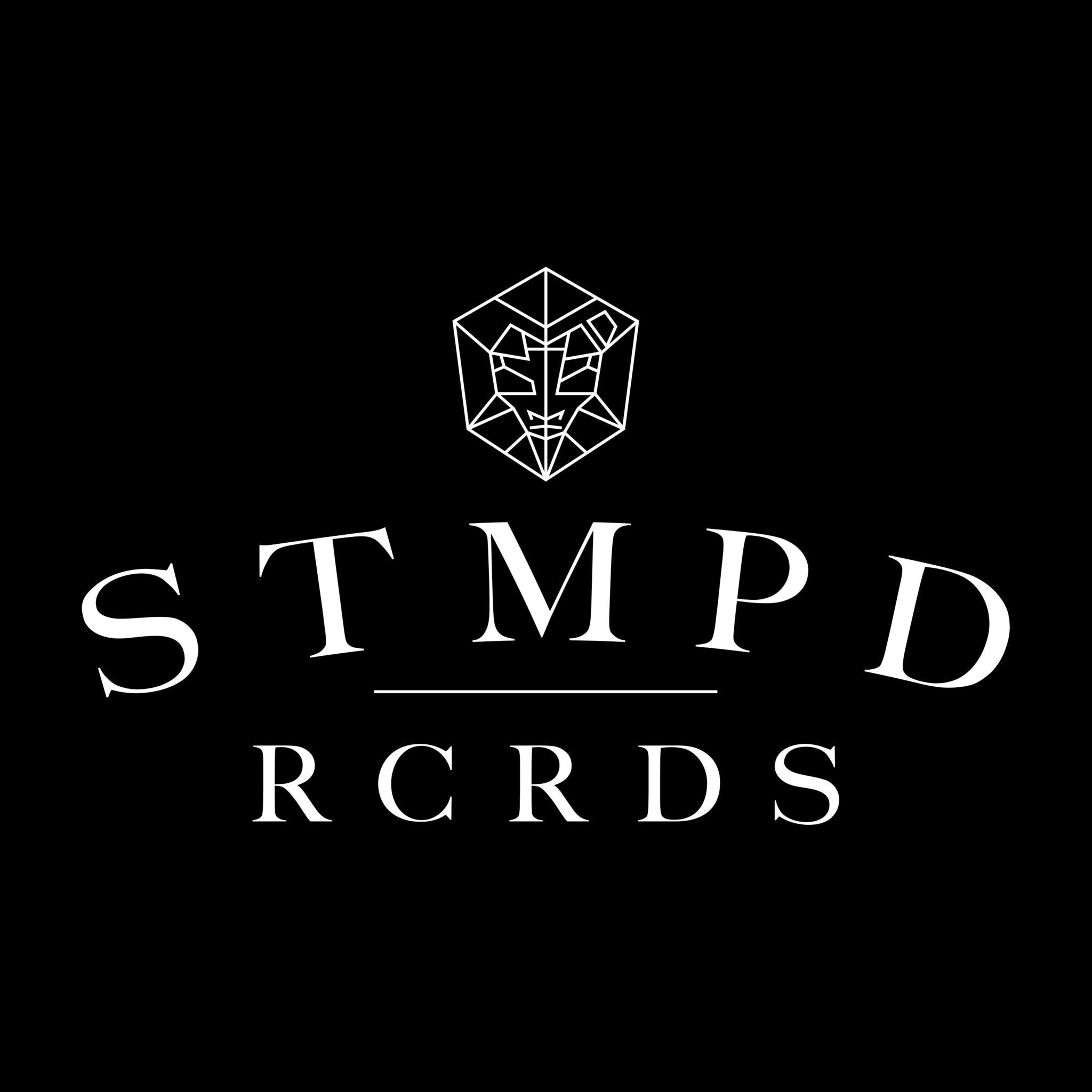 WOLOLO SOUND: ¡Hola a todo el equipo de STMPD RCRDS! Es un placer para nosotros que hayáis aceptado esta entrevista con Wololo Sound. Antes que nada, para aquellas personas que aún no conozcan vuestro trabajo, ¿en qué consiste vuestra labor y cuántas personas formáis el equipo de A&R?
A&R: Nosotros, Watse de Jong y Steven Hiemstra, gestionamos STMPD RCRDS. Además, también formamos el equipo de A&R de la discográfica junto a Martijn. Gestionar el sello incluye llevar las operaciones diarias, la estrategia para el label y dirigir al equipo, entre otras cosas.
En cuanto a A&R, nuestro trabajo consiste en estar en contacto con todos nuestros artistas a diario para hablar sobre nueva música y las estrategias que vamos a usar para lanzar dicha música. Esto incluye ayudarles a encontrar los mejores temas y buscar colaboraciones que encajen bien. Otra parte importante es la visión de futuro que tenemos con ellos, es decir, lo que haremos y cuándo.
Otra parte importante del trabajo de A&R es escuchar demos a través de nuestra plataforma, así como indagar en Spotify y usar nuestra red para encontrar artistas interesantes que podrían ser una gran incorporación para el sello. Siempre estamos buscando nuevos talentos para que firmen su música con nosotros.
WOLOLO SOUND: Hello to the entire STMPD RCRDS' team! It's a pleasure for us that you have accepted this interview with Wololo Sound. Before we start, for those who do not know your job yet, what does your work consist of and how many people make up the A&R team?
A&R: We, Watse de Jong and Steven Hiemstra, run STMPD RCRDS. Also we are the A&R department of the label together with Martijn. Running the label includes daily operations, strategy for the label and managing the team amongst other things.
In terms of A&R our work consists of staying in touch with all our artists on a daily basis to discuss new music and the strategies that we will roll-out with. This includes helping them to find the right tracks to release and look for suitable collabs. Another important part is the vision we lay out for the future with them, so what we will be doing and when.
Another big part of the A&R job is listening to demos via our demo pool, as well as crate digging on Spotify and using our network to find exciting artists that would be a great addition to the label. We're always looking for new talent to sign.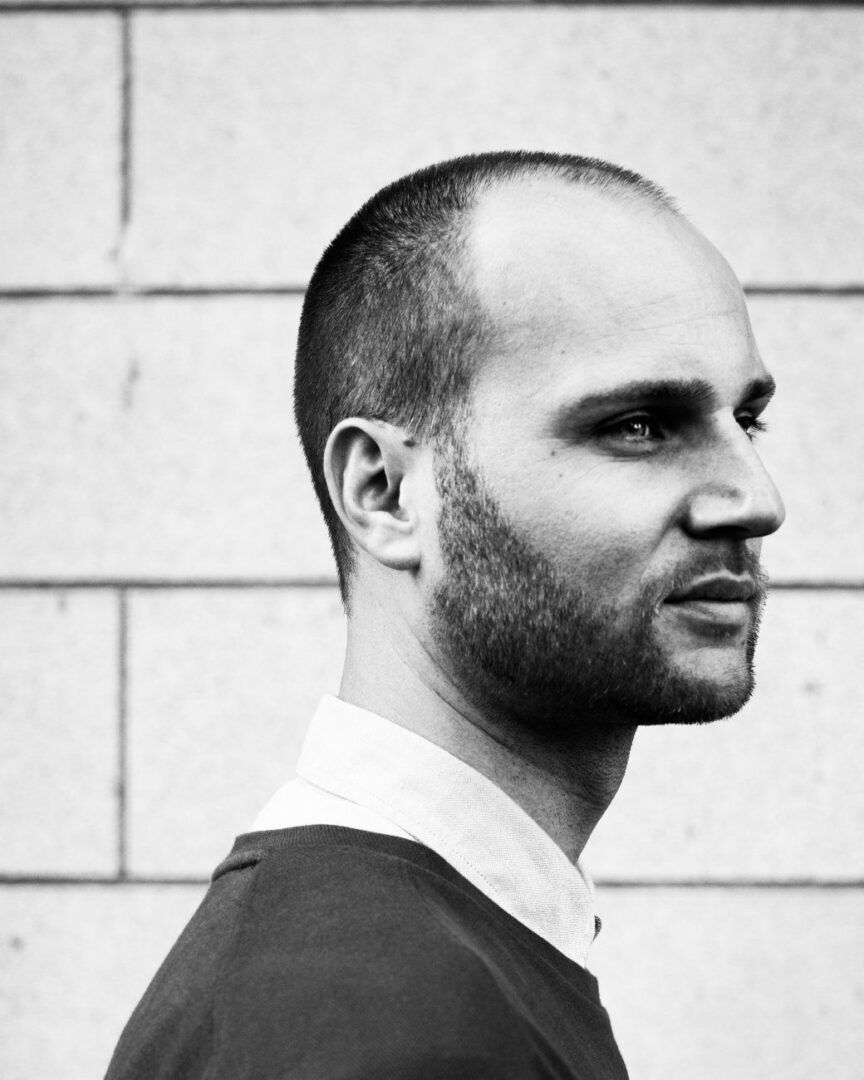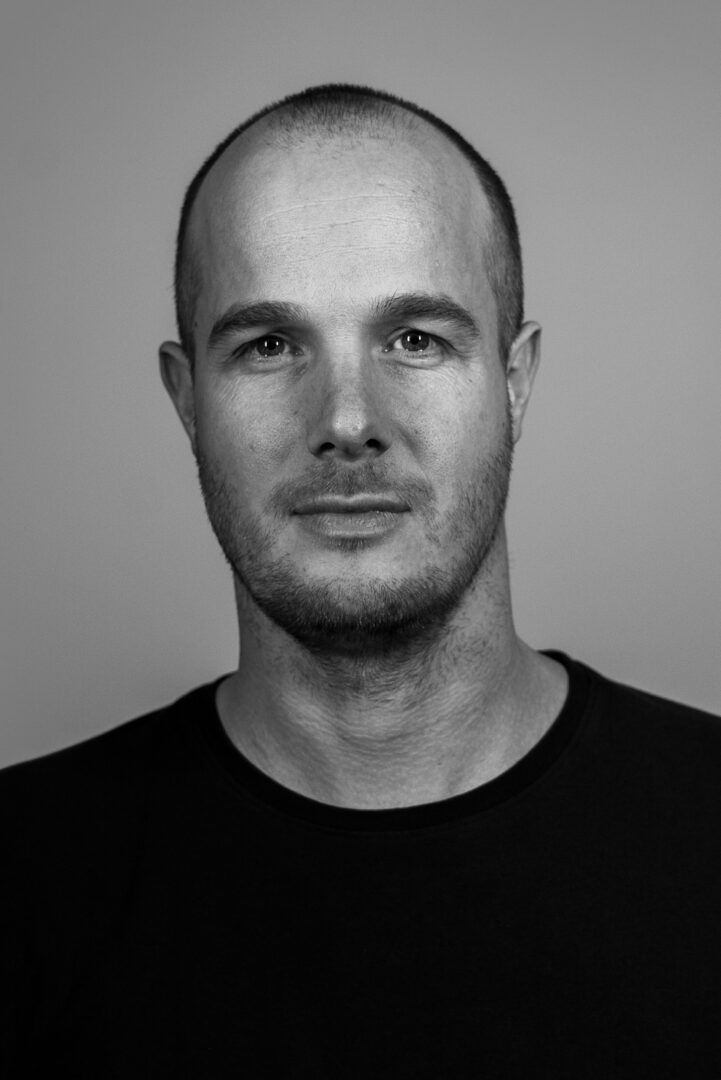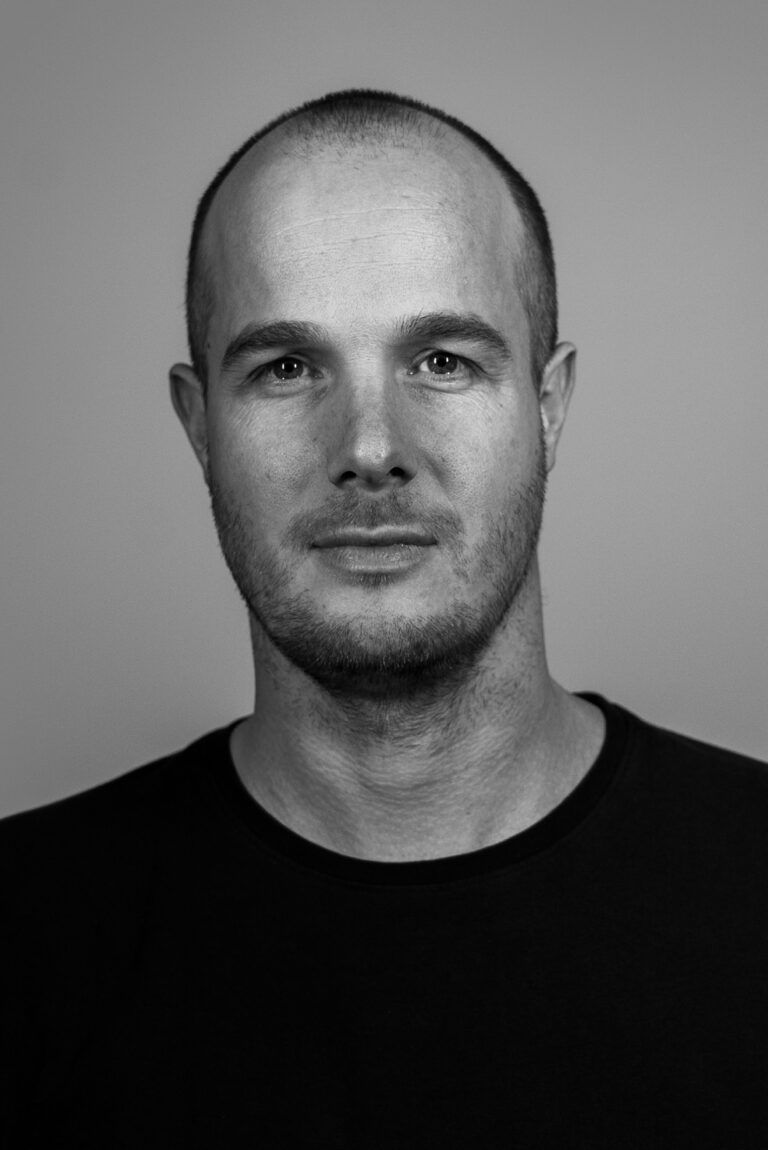 ---
WS: Nos gustaría empezar hablando sobre los inicios de STMPD RCRDS: ¿En qué momento decidió Martijn que quería emprender su propio camino y con cuántas personas comenzó el equipo? ¿Cuántas personas trabajáis juntas a día de hoy?
A&R: STMPD RCRDS empezó a principios de 2016. Martijn quería empezar su propio sello para tener la libertad de lanzar cualquier cosa que le apeteciera, sin ningún tipo de límites. Además, también quería lanzar la música de sus amigos y de otros artistas de los que es muy fan y quiere apoyar. Empezamos siendo un equipo pequeño y hemos crecido hasta formar un equipo de, a día de hoy, 14 personas.
WS: We would like to start speaking about the beginning of STMPD RCRDS: At what point did Martijn decide that he wanted to go his own way and with how many people did the team start? How many people make up the entire team nowadays?
A&R: STMPD RCRDS started at the beginning of 2016. Martijn wanted to start his own imprint to have the freedom to release whatever he would like to release, without any boundaries. Next to that he really wanted to be able to release music from his friends and other artists he's a big fan of and wants to support. We started with a small team and have grown to a team of 14 people at the moment.
---
WS: Desde fuera, la imagen que tenemos de vosotros es muy familiar. Varios artistas nos han hablado sobre vosotros muy contentos porque habéis trabajado juntos y otros están deseando hacerlo. ¿Cuál creéis que es la clave para que tanta gente aspire a sacar música en STMPD RCRDS?
A&R: Lanzamos una gran variedad de música, algo que abre muchas puertas a los artistas. Intentamos operar como una familia y trabajar duro para así conseguir los mejores resultados para nuestros artistas. Además, en los últimos dos años, hemos tenido varios escenarios en los festivales más importantes del mundo, lo que nos da visibilidad como sello discográfico. Esperamos que esta sea la razón por la que la gente aspira a lanzar su música a través de STMPD.
WS: From the outside, the image that we have of you is very familiar. Several artists have spoken very happily about you because you have worked together and many others are looking forward to it. What do you think is the key for so many people to aspire to release music on STMPD RCRDS?
A&R: We release a wide range of music which opens up a lot of possibilities for artists. We try to operate as a family and work hard to get the best results for our artists. Next to that, we have hosted several stages at major festivals the past two years which creates visibility for us as a label. We hope this is why people aspire to release music on STMPD.
---
WS: Además de un buen ritmo de lanzamientos, también lleváis una buena gestión de redes sociales, relaciones con los medios de prensa y otras estrategias de marketing. ¿Cuántas personas se hacen cargo exclusivamente de estas tareas? ¿Cómo organizan el trabajo para cubrir tantas ramas?
A&R: Hoy en día, dirigir una discográfica conlleva algo más que solo lanzar música. Tienes que tener en cuenta el marketing, la prensa, la imagen, etc. Por este motivo tenemos todo un equipo de especialistas que trabajan juntos en diferentes disciplinas para hacer planes y lograr el mejor resultado posible para todos nuestros artistas.
WS: In addition to a good rate of releases, you also have a good social media management, press relationships and other marketing strategies. How many people take on these tasks exclusively? How do you organise the work to cover so many branches?
A&R: Running a label entails more than just releasing music nowadays. You have to consider marketing, press, visuals, etc. That's why we have a whole team of specialists in-house who work together on different disciplines to make plans and create the best outcome possible for our artists.
---
WS: Habéis firmado producciones tanto de artistas top mundiales (David Guetta, Don Diablo…) como de otros que eran prácticamente desconocidos y han crecido a vuestro lado. ¿Qué le recomendaríais a un artista pequeño para que podáis lanzar su música? ¿Cómo es el proceso de selección tanto de artistas como de temas?
A&R: Las estadísticas no nos importan cuando se trata de lanzar la música de artistas nuevos. Nos da igual que alguien no sea conocido, se trata solo de la música. La base para nosotros es la música y si nos gusta, queremos publicarla.
WS: You have signed tracks of both top world artists (David Guetta, Don Diablo…) and others who were practically unknown and have grown up by your side. What would you recommend to a small artist so that you can release his/her music? How is the selection process of both artists and tracks?
A&R: Statistics don't matter to us when it comes to releasing new artists. We don't care if someone is unknown, it's all about the music. Music is the foundation for us, if we like the music, we want to release it.
---
WS: Ahora que estamos pasando en casa más tiempo que nunca y que los artistas están produciendo sin parar, ¿qué lanzamientos tenéis entre manos para las siguientes semanas? ¿Alguna exclusiva que nos podáis contar?
A&R: Hay un montón de próximos lanzamientos por los que estamos muy emocionados, pero uno de ellos es un gran tema de Silque que fue escrito en nuestro campamento de escritura de STMPD RCRDS durante el Amsterdam Dance Event. Va a salir dentro de muy poco y será la el follow up de su single con Dizzee Rascal. También tenemos programada nueva música de Mattise & Sadko y, por supuesto, el nuevo tema de Martin 'Higher Ground'.
WS: Now that we're spending more time at home than ever before and the artists are producing music non-stop, what releases are you working on for the next few weeks? Any exclusives you can tell us about?
A&R: There's many upcoming releases that we're really excited about but one of them is a great Silque track which was written at our STMPD RCRDS writing camp during Amsterdam Dance Event. It's coming really soon, and will be the follow up to their single with Dizzee Rascal. We have new Matisse & Sadko music lined up, and of course Martin's new track 'Higher Ground'.
---
WS: Otra cosa que nos sorprende es la selección musical de STMPD RCRDS, donde hemos visto más de una decena de géneros diferentes. ¿En qué momento optasteis por esta estrategia tan poco común y qué ventajas y desventajas le veis?
A&R: Adaptamos esta estrategia desde el principio, fue el punto de partida del sello. Nos gustan todos los tipos de música y no queremos limitarnos a un solo estilo o género en concreto. La discográfica está aquí para lanzar múltiples estilos musicales.
La ventaja de esto es que tenemos una amplia audiencia que no se centra en un solo género. La desventaja podría ser que a aquella gente que sí se centra en un único género, puede que no le guste la música que publicamos. Sin embargo, ya que llevamos usando esta estrategia desde que empezamos, creemos que cualquiera que nos siga está acostumbrado a esto, lo que significa que realmente no lo vemos como una desventaja.
WS: Another thing that surprises us is the musical selection of STMPD RCRDS, where we have seen more than a dozen different genres. At what point did you choose this unusual strategy and what advantages and disadvantages do you see in it?
A&R: We adapted this strategy from the beginning on, it was the starting point of the label. We love all kinds of music and don't want to limit ourselves to one specific style or genre. The label is here to display multiple musical styles.
The advantage of this is that we have a broad audience who are not focused on one specific genre. The disadvantage could be that people who do focus on one genre, might not like the other music we're releasing. However, since we have used this strategy from the moment we started, we think everyone who follows us is used to this, which means we don't see it as an actual disadvantage.
---
WS: Sabemos que Martijn tiene un horario apretado entre sus tours y el tiempo que pasa en el estudio. ¿Cuál es su grado de implicación en STMPD RCRDS en el día a día?
A&R: Durante la semana nos mandamos música mutuamente, él nos envía música nueva y nosotros le enviamos la que hemos encontrado. Después hablamos todos juntos sobre lo que hemos descubierto y decidimos si queremos publicarlo.
WS: We all know that Martijn has a tight schedule due to his tours and the time he spends in the studio. How involved is he in STMPD RCRDS on a daily basis?
A&R: During the week we send music back and forth, he sends us new music and we send him music we've found. Then we discuss this together and decide whether we want to release it.
---
WS: Hace poco retransmitisteis un festival digital de 24 horas. ¿Podéis hablarnos más sobre esta exitosa iniciativa? ¿Qué objetivos os propusisteis? ¿Tendremos más livestreams?
A&R: El objetivo del festival de 24 horas era entretener a la gente que está en casa debido al confinamiento. Con la desaparición de los festivales y de las noches en los clubs, quisimos ofrecer entretenimiento a nuestros fans y a la familia de STMPD RCRDS. Decidimos hacer un festival de 24 horas para asegurarnos de que la gente de cualquier país pudiera seguirlo a cualquier hora.
Definitivamente tendremos más streamings. Mientras dure el distanciamiento social, estamos planeando hacer este evento mensualmente.
WS: You recently broadcast a 24-hour digital festival. Could you tell us more about this successful initiative? What goals did you set with it? Will we have more livestreams?
A&R: The goal of the 24 hour festival was to entertain people who are at home social distancing. With the disappearance of festivals and club nights at the moment we really wanted to offer entertainment to our fans and STMPD family. We decided to turn it into a 24-hour festival to make sure that people in every country could tune it at every time.

We will definitely have more livestreams. We're planning to turn this into a monthly event for as long as the social distancing situation is happening.
---
WS: Aparte de sacar música, tenéis también vuestros propios eventos a nivel internacional con escenarios propios en festivales como Ultra, Tomorrowland, Creamfields… ¿Cómo es vuestra relación con ellos? ¿Cómo decidís qué artistas lleváis a los festivales? ¿Podremos veros en España pronto (si no, dónde podremos veros)?
A&R: Tenemos relaciones de larga duración con un montón de promotores de festivales. Intentamos construir estas relaciones para ver si podemos tener nuestro propio escenario en más festivales en el futuro.
La programación la hacemos con los artistas que han firmado exclusivamente con nosotros y depende del festival. Comprobamos qué es lo que está pasando en ese lugar o festival en cuanto a sonido y después elegimos a los artistas que creemos que más pueden encajar con ese sonido.
Obviamente, a día de hoy todo depende de la situación y de cómo sea su evolución. Si el COVID-19 se ha ido oficialmente, esperamos poder ser los anfitriones de un escenario en España muy pronto.
WS: Apart from releasing music, you also have your own events at an international level with your own stages in festivals such as Ultra, Tomorrowland, Creamfields… How is your relationship with these festivals? How do you decide which artists you invite to the festivals? Will we be able to see you in Spain soon?
A&R: We have longstanding relationships with a lot of festival promoters. We try to build on these relationships to see whether we can host a stage at more festivals in the future.

The programming is done with our exclusively signed artists and depends on the festival. We check what's happening in that certain territory or festival in regards to sound and then choose the artists we think fit that sound best.

At the moment everything is of course depending on the situation and how this will evolve. If COVID-19 is officially gone we hope to host a stage in Spain very soon.
---
WS: Lo que parece que no peligra (de momento) es el ADE. ¿Qué significa esta fecha para vosotros y los holandeses? ¿Nos podéis adelantar algo de los distintos eventos de STMPD RCRDS para estos días tan importantes?
A&R: El ADE para nosotros es como jugar en casa y es muy importante. No solo para los holandeses pero es algo muy grande para toda la comunidad de la música dance. Es una oportunidad para hacer contactos, intercambiar nueva música, hacerse visible, etc.
Si tenemos la seguridad de que finalmente se hará el ADE anunciaremos algo, pero debido a la situación, a día de hoy, no estamos planeando ningún tipo de evento.
WS: What doesn't seem to be in danger (at the moment) is ADE. What does this date mean to you and the Dutch? Can you give us a preview of the different STMPD RCRDS events for these important days?
A&R: ADE is like a home game to us and it's very important. Not only for the Dutch, but it's a big thing for the whole dance community. It's an opportunity to come together to network, exchange new music, make yourself visible, etc.

If we're sure ADE will be taking place this year we will announce something, but due to the situation we are not planning any events at the moment.