Llega desde Holanda a nuestro micro uno de los dúos más longevos del panorama electrónico: he aquí nuestra entrevista a Chocolate Puma
Hoy lunes 30 de marzo, hay una pareja de artistas holandeses que estarán más ocupados que nunca. Están de estreno por partida doble, y es que por un lado acaban de lanzar su nuevo trabajo por su recién estrenado sello, y por el otro han querido compartir con nuestros lectores las respuestas a nuestros ruegos y preguntas. Gaston y René llevan más de dos décadas en la primera fila del panorama electrónico internacional, y hace una semanas los tuvimos con nosotros para contarnos todo lo que nos inquieta. Señoras y señores, os presentamos nuestra entrevista exclusiva a Chocolate Puma.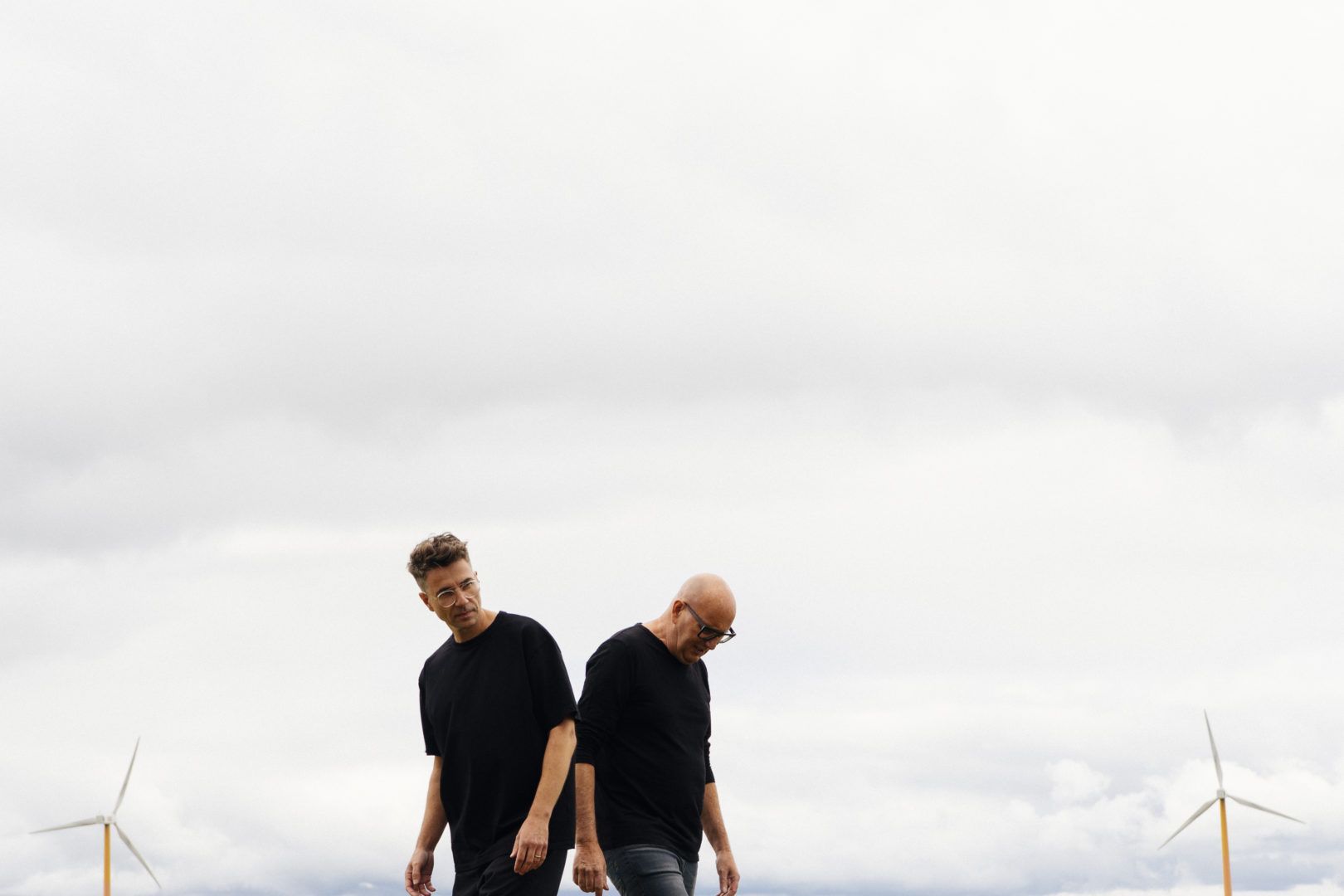 Wololo Sound: Lo primero de todo, encantados de conoceros, Gaston y René, y gracias por dedicar un poco de vuestro tiempo para responder a nuestras preguntas. ¿Qué tal estáis? ¿Dónde estáis ahora mismo y qué estáis haciendo?
Chocolate Puma: Hola, nosotros también estamos encantados de conoceros. Ahora mismo, estamos en los Países Bajos en el estudio, produciendo nueva música y trabajando en nuestro nuevo sello.
Wololo Sound: First of all, nice to meet you Gaston and René, and thank you for taking a bit of your time to answer our questions. First things first: How are you? Where are you right now and what are you up to?
Chocolate Puma: Hi, nice to meet you too. We are in the studio in the Netherlands right now, producing new tunes and working on our new record label.
---
WS: Habéis tenido una de las carreras más largas dentro de la escena actual del EDM. ¿Cuál es el secreto para permanecer en el top durante tantos años?
CP: Sobre todo, disfrutar de lo que hacemos y tener la suerte de que a otras personas les guste. ¡Comer sano e ir al gimnasio también ayuda!
WS: You've had one of the longest-lasting careers in the actual EDM scene. What's the secret behind so many years on the top?
CP: Pretty much enjoying what we do, and being so lucky other people like it as well. Eating healthy and going to the gym also helps!
---
WS: Hablando de vuestra larga carrera, antes de Chocolate Puma estaba "The Good Men" o "Zki & Dobre". ¿Qué os hizo empezar todos estos proyectos? ¿Alguna vez habéis considerado revivir alguno de esos alias?
CP: Era una época distinta. Una época en la que podíamos tener distintos proyectos y aun así, quedarnos un poco fuera de la escena y solo producir música. Cada proyecto tenía su propio sonido y ahora todos esos sonidos hacen Chocolate Puma. Por lo tanto, no vamos a traer de vuelta esos alias.
WS: Talking about your long career, before Chocolate Puma there was "The Good Men" or "Zki & Dobre". What made you start all these projects? Have you ever considered bringing back to life any of those aliases?
CP: That was a different time. A time where we could have different projects and still stay a bit out of the picture and just produce music. Every project had its own sound and now all those different sounds are just Chocolate Puma. So we are not bringing those other aliases back.
---
WS: Una nueva aventura que acabáis de empezar es la de vuestro nuevo sello musical, Tonco Tone. ¿Qué os hizo crearlo y qué queréis lograr con él?
CP: Era el momento adecuado para abrir un nuevo sello, creando un escaparate para nuestra propia música y de paso una plataforma para la música de otras personas. Toda la música de Tonco Tone debería emocionarnos de una forma u otra. Y si podemos ponerla en nuestros sets, ¡eso también estaría bien!
WS: One new adventure that you just started is your brand new label Tonco Tone. What brought you to create it and what are you looking for with it?
CP: It was the right time to start a new label, creating an outlet for our own music and along the way a platform for other people's music as well. All music on Tonco Tone should excite us in one way or another. And if we can drop it in our sets that would be nice too!
---
WS: Parece que el EDM ha tomado una nueva dirección y el tech house está dominando la escena más mainstream. ¿Qué pensáis acerca del aumento de este género al que antes lo conocíamos como "underground"?
CP: Ya predijimos esto hace unos años porque lo vimos venir. Como habréis escuchado en nuestros sets, siempre hemos estado muy abiertos a cualquier género pero siempre hemos tenido un gran cariño por el techno o el tech house. Por lo tanto, creemos que es algo bueno y realmente refrescante escuchar música house en los main stages de los festivales.
WS: Seems EDM has taken a new direction, and Tech House is taking over the mainstream scene. What are your thoughts about the rise of this previously known as "underground" genre?
CP: We already predicted that a few years back, as we saw this coming. We have always been very open for all kinds of genres but we always had a big love for techno or more techier house as you always could hear in our DJ sets. So we think it's a good thing and really refreshing to hear house music on the main stages.
---
WS: Habéis colaborado con Firebeatz en múltiples ocasiones, y hemos visto diferentes registros en vuestras canciones. Desde tech house a big room, pasando por future house y sonidos más rave como en vuestra canción 'Soul Fifty'. ¿Cuál es vuestra relación con Tim y Jurre?
CP: Somos unos muy buenos amigos que principalmente se divierten juntos. Y resulta que también solemos hacer música juntos. Y como con toda nuestra música, acaba siempre siendo un poco de todo ya que nos gusta hacer muchos estilos.
WS: You've been collaborating with Firebeatz on a lot of occasions, and we've seen different registers on your different songs. From Tech House to Big Room, with Future House and ravier sounds like in your latest 'Soul Fifty'. What's your relation with Tim and Jurre?
CP: We are very good friends mainly having fun together. And we also happen to make music together. And as with all of our music, it's always all over the place as we like to make many styles.
---
WS: Parece que los Países Bajos es uno de los países de Europa con la escena de música electrónica más desarrollada. ¿Qué creéis que hace a este género tan importante en vuestro país en comparación con el resto?
CP: Fuimos de los primeros en acogerla y la hicimos nuestra. Mucha gente entró en contacto con la música dance porque ya estaba en la radio en los 80. Además, cuando los holandeses hacemos algo tendemos a tomárnoslo muy en serio para asegurarnos de que es un éxito.
WS: It seems that The Netherlands may be one of the countries in Europe with the most developed Electronic Music scene. What do you think that makes this genre so important in your country compared to others?
CP: Very early on we embraced it and made it our own. Many people got in touch with dance music because it was already on the radio in the '80s. Also when Dutch people do something we tend to take things very seriously and make sure it's a success.
---
WS: Hemos hablado del pasado, del presente… ¿Qué hay del futuro? ¿Qué podemos esperar de Chocolate Puma de ahora en adelante?
CP: Tenemos un montón de música nueva de Chocolate Puma en camino y la gran mayoría saldrá por Tonco Tone. También tenemos algunas buenas colaboraciones preparadas. Y por supuesto, podréis vernos/escucharnos en un montón de festivales y clubs, ¡destacando algunos como el mainstage de Tomorrowland y Ultra Miami!
WS: We've talked about the past, the present… What about the future? What can we expect of Chocolate Puma from now on?
CP: We have a lot of new Chocolate Puma music coming and mostly everything will be released on Tonco Tone. We also have some nice collabs coming. And of course, you can see/hear us on a lot of festivals and clubs, with as highlights Main Stage Tomorrowland and Ultra Miami!
---
Preguntas rápidas:
WS: ¿Comida favorita?
CP: Broodje Kroket
WS: ¿Club o festival?
CP: Ambos
WS: ¿Algo indispensable en tus riders?
CP: Agua y frutos secos
WS: ¿Un hobby fuera de la música?
CP: Cocinar y comer
WS: ¿Canción favorita (no electrónica)?
CP: Billie Eilish – 'Bury a Friend'
WS: ¿Palabra en español favorita?
CP: Paella
Fast Questions:
WS: Favourite meal?
CP: Broodje Kroket
WS: Club or festival?
CP: Both
WS: A must on your riders?
CP: Water & Raw Nuts
WS: Hobby outside music?
CP: Cooking & eating
WS: Favourite song (non-Electronic)?
CP: Billy Eilish 'Bury a Friend'
WS: Favourite Spanish word?
CP: Paella